'Irresponsible fiscal policies will harm..' PM Modi urges states to prioritize fiscal discipline over freebies
Ahead of the G20 summit, Prime Minister Narendra Modi emphasized the critical need for fiscal discipline in government policies. He cautioned against irresponsible fiscal policies and populist programs, highlighting their short-term political gains but warning of significant long-term social and economic repercussions.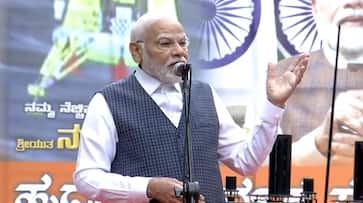 Prime Minister Modi's Concerns
In his interview given to news agency PTI, PM Modi expressed deep concerns over the consequences of irresponsible fiscal policies, particularly when they prioritize freebies. He underscored that while such policies might yield immediate political benefits, they ultimately result in a heavy toll on both society and the economy.
Impact on Vulnerable Sections
PM Modi pointed out that it is the poor and more vulnerable sections of society who suffer the most from the adverse effects of such policies. These policies can hinder essential government functions and impact vital infrastructure projects, as exemplified by the recent case of Karnataka's 5 guarantee schemes (freebies).
Global Debt Crisis
Addressing the global debt crisis, PM Modi highlighted its significance, especially for developing nations. He noted that many countries have started focusing on financial discipline to avoid falling into debt crises. In this context, he urged India to adopt fiscal discipline as a preventive measure.
Call for State Governments
PM Modi called upon state governments to be vigilant about fiscal discipline, emphasizing that while freebie policies may seem appealing in the short term, they will inevitably lead to severe social and economic consequences in the long run.
Last Updated Sep 4, 2023, 2:38 PM IST