Google had announced Project Tango in 2014.
It lets you interact with your real surroundings.
And, now ready to give you an interactive tour of museums.
Google has teamed up with Detroit Institute of Arts to give you a more interactive experience of the museum, or rather the first step at implementing Project Tango.  At the front desk, users can request for the Lenovo Phab 2 Pro and the handset will let them explore the museum using Augmented Reality.
So, it will create a Pokemon Go like experience, but you won't really spot any monsters, rather it will aim at educating you further about the particular element of history that you are pointing at. For instance, with the app's AR overlay, you can peer beneath the sarcophagus and even the mummies' bandages to explore an X-ray-like view of the skeleton, Google says.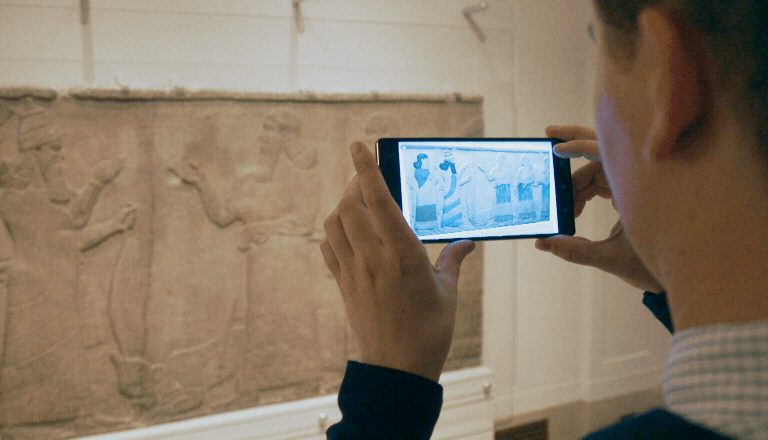 Ishtar Gate of the Ancient Babylonia once stood six stories tall, and now with Tango's motion tracking technology, you will be able to visualise it at that scale. Another example is of the fading Limestone reliefs that were once colourful. Tango will let you tap on it and see exactly how they were when created years ago.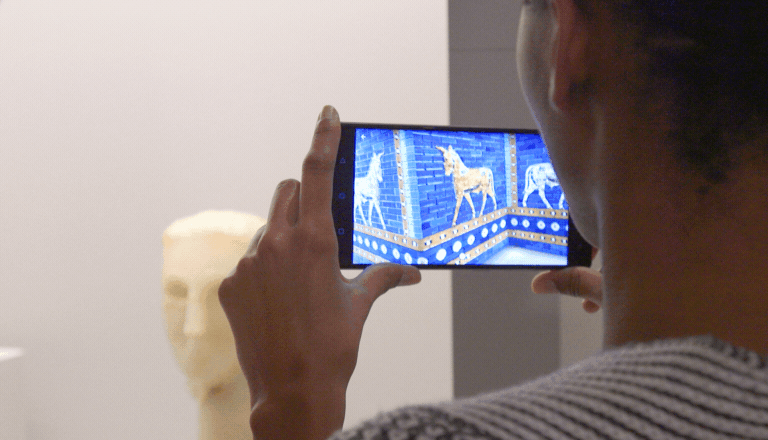 What is Google Tango?
We had heard about Google's Project Tango back in 2014. It is an indoor mapping system with 3D depth sensing and motion detection. Project Tango devices are capable of measuring depth data with advanced 3D imaging cameras that can capture the dimensions of a place as you walk around.
It lets you interact with your real surroundings. For instance, Tango can help you navigate inside a shopping mall, alongside offering more information, suggestions and so on. 
How it works?
Project Tango uses the combination of cameras - regular, depth sensing and motion tracking – to offer 3D space mapping in real-time.  How Tango works is rather complicated. But, in simpler terms, the true hero is the Tango software.
The software captures images in the form of dots, and a group of dots would represent an image. Using an algorithm, it then captures the relative distance between the sub-groups of dots and the varying sizes of the dots, helping calculate the relative distance and interpret the in-depth measurement of objects and your surroundings. 
Devices supported
Currently, there are two devices supporting Project Tango - the Lenovo Phab 2 Pro that was launched last year and the Asus Zenfone AR launched earlier this month. The Phab 2 Pro sports a 6.4-inch QuadHD display with 2,560 x 1,440 pixel resolution. Under the hood, it gets an eight-core Qualcomm Snapdragon 652 processor, 4GB RAM, 64GB of onboard storage, microSD support, 16MP rear and 8MP front cameras, depth-sensing infrared and motion tracking cameras and a 4,050mAh battery.
The recently unveiled Zenfone AR sports a 5.7-inch Super AMOLED QHD display, Snapdragon 821, 23MP Sony IMX318 camera module, dual-PDAF with support for 4-axis OIS, but the complete specs sheet is yet to be relived. 
Challenges for Google's Tango
This isn't the first time Google wants to bring to you a larger than life museum experience and we've seen the company do the same using the Google Glass. In fact, GuidiGo, the company that has built the new museum initiative had built a similar technology for the Glass back in 2014. 
There are two problems – one the limited number of devices that support Tango. Secondly, the limited network or developers who are implementing Tango. A single institution or organisation may not really serve the purpose of taking Tango mainstream. Moreover, the two expensive devices supporting Tango also lower the prospects.