Everyone must make time to explore new places and just disconnect themselves from the worries and hassles of life
However, most of the time, planning a trip becomes too overwhelming for most of us
For those living these challenges and want to make travelling simpler, here are 2017's 25 coolest travel apps to help you
I still haven't come across someone who does not like to travel. This generation of millennials are constantly trying to fit in some travel time into their hectic work schedules. This is a great thing. It is important to take time off for yourself. However, most of the time, planning a trip becomes too overwhelming for most of us. It takes too much time (which no one has), requires too much research (which no one wants to do) and eventually becomes an obligation or a burden and we end up cancelling the whole plan.
For those living these challenges and want to make travelling simpler, here are 2017's 25 coolest travel apps which will help you be smarter about this.
FLIGHTS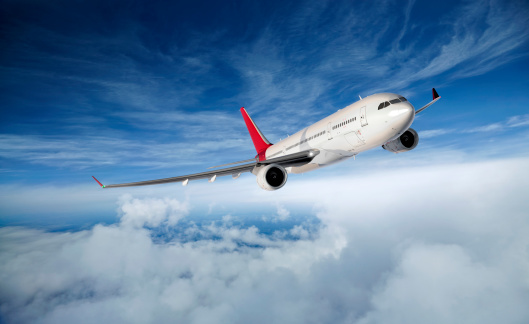 Dealray 
The members-only airfare tracker finds low-cost flight deals and sends notifications when it detects massive price drops, error fares, or flash sales. Unfortunately, it is available on iOS only.
Skiplagged
Find "hidden city" one-way tickets with a stopover where you get off the plane instead of continuing on to the destination on your ticket— they're often cheaper than a nonstop fare.
HappyCow
HappyCow lists vegan and vegetarian restaurants in nearly 10,500 cities worldwide. Each restaurant listing comes with a short description of the menu and user-generated reviews.
STAY
Chatnbook 
After you've entered your travel details, the app presents a series of property profiles with photos. All you need to do is tap on the green thumbs-up or the red thumbs-down. The hotels you've "liked" will call you back with their best rates. How simple is that?
Dayuse.com
Use this app to book a hotel room for a few hours to grab a shower, take a nap, or just freshen up after a red-eye on those extra-long layovers. Dayuse offers hotel rooms for up to 75 percent off regular nightly rates at 3,000 hotels around the world.
Hostelworld 
Touting private rooms, fun communal spaces, and booze-fueled events to bring together solo travelers, Hostelworld is the go-to app to book 33,000 hostels globally.
Roomer
Use this app to get deep discounts on hotel rooms from people who have had to cancel their trips, and save 30 to 80 percent. What's even better? If you've prepaid for a non-refundable room, you can sell your reservation on the app.
Airbnb 
Not much needs to be said about this app. Latest additions are specialized experiences like sculpture class in London or a cooking class in Paris and so on. Choose from a list of dozens of offerings hosted by locals, many with a social-impact bent, including an LGBT-themed bike ride in San Francisco and urban gardening in Los Angeles.
LOCATION/MAPS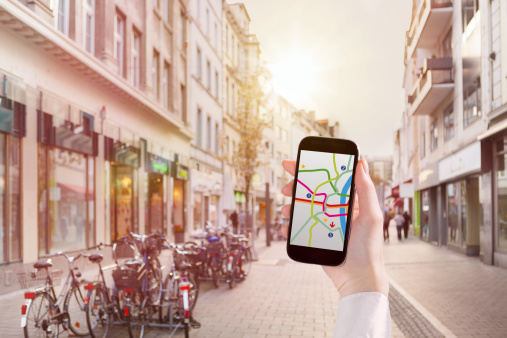 TripHappy 
This browser based customisable search tool uses big-data analytics to comb through 37 million user reviews to determine the best places and neighborhoods to stay in. Sort results by price or rating.
CAR RENTALS
Rideways 
Instead of taking your chances with an Uber after your flight lands, use Priceline-owned Rideways to book reliable airport transfers, taxi rides, trains, and buses in more than 500 cities worldwide. Just enter your trip details and the type of transportation you want, and the app presents you with several options; on a recent trip to Paris, we had the choice of taking two different buses to our hotel for $5.30 each or splurging on a $160 transfer in a chauffeured Mercedes-Benz.
GROUP TRAVELS
PlanChat
Great for group travel, PlanChat lets connected travelers construct their own itineraries. Add restaurants, activities, and sightseeing ideas, plus keep track of expenses. You can also use it to share photos and videos with the group.
PLANNING
Google Trips
Google's new travel app pulls hotel and flight data from a user's linked Gmail account to automatically create trip portfolios that act as destination-specific city guides. The app will also use your consumer behavior history to determine personal preferences, and then create custom-tailored travel recommendations for restaurants, local events, and activities. 
SoloTraveller 
If you're hitting the road alone and looking to connect with like-minded people, use this app to plan sightseeing excursions, meals, and taxi shares with other travelers.
Trip Republic
This aggregator offers one-stop shopping for trip planning—use it to search and book flights, hotels, and restaurants and to seek out top attractions. But, unlike most travel apps, which stop there, this one stands out because once a trip is selected, you can create an itinerary, update it, and share it with fellow travelers.
WEATHER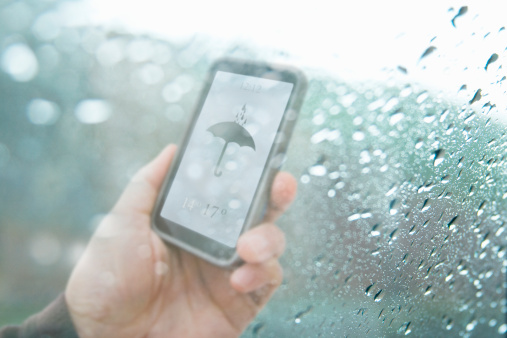 Dark Sky
Beautifully designed, Dark Sky also stands out for its real-time weather notifications right down to the minute and your current location. If an ominous cloud makes you wonder whether you should walk to your car without an umbrella, fear not: Dark Sky's unique technology will send you an alert if rain is imminent, even if it's just 10 minutes in the future. Right now, the app is only for iPhones and iPads. But its developers created forecast.io, where you can get the same weather information via a web browser on your phone or laptop.  And Forecast powers third-party apps such as Weather Dial (iOS), Arcus Weather (Android), and WeatherCaster (Android, iOS). $3.99; available for iOS.
Swackett
Swackett opens with a standard current local weather page that has the basic information, current weather warnings, and seven-day forecasts. But swipe your finger to go to the next panel, and you'll see that report interpreted in several fun ways: fashion (featuring current weather-appropriate wardrobe recommendations), lifestyle (indices that tell you whether it's a good day for fitness, driving, stargazing, sailing, and more), health (indices for allergies, sinus headaches, migraines, asthma), and trivia (world weather records). Weather purists may roll their eyes at Swackett, but the health and lifestyle suggestions are particularly useful. Free; available for iOS.
FOR BUSINESS TRAVELLERS
MileBlaster
This veteran mileage tracker lets you keep tabs on your points from most major domestic and international airlines (except American and Delta), as well as car-rental agencies and hotel programs such as Starwood Preferred Guest or Hilton HHonors. A nice touch: the service will alert you if your points are set to expire within the next six months. 
Hipmunk
With its pioneering "Agony Index," Hipmunk scores flight itineraries based on a wide array of factors including layovers and flight duration. You can also book hotels directly on the site or app using the "Ecstasy Index," which has rankings that are based on price, amenities, and reviews. 
TripIt
Have trouble managing your travel reservations? Keeping track of your flights, hotel reservations, car rentals, and more is free with TripIt. But at $49 per year, the Pro version is worth it: the service helps you rebook a flight in the event of a cancellation, tells you if you're eligible for a fare refund, and includes a great loyalty-program point tracker (a caveat: American, Delta, and United were not participating at press time). 
SeatGuru
Never get stuck in the middle seat of a plane again. Just enter your flight number and consult one of SeatGuru's nearly 800 cabin layout charts, which offer details on legroom, seat-back amenities, recline ability, and proximity to bathrooms. A bonus: when you shop for flights on the site, a built-in key provides a comprehensive snapshot of each plane's comfort factors. 
SeatGuru now has user-submitted photos of airplane cabins and, occasionally, in-flight meals.
Waze
Avoid traffic jams with the most reliable real-time navigation app. Waze has 50 million members contributing up-to-the-minute information, from accident alerts to the cheapest gas stations. Other notifications—traffic slowdowns, speed traps, and construction zones—are just as helpful. Plus, hands-free voice controls make it safe for solo drivers. 
FOOD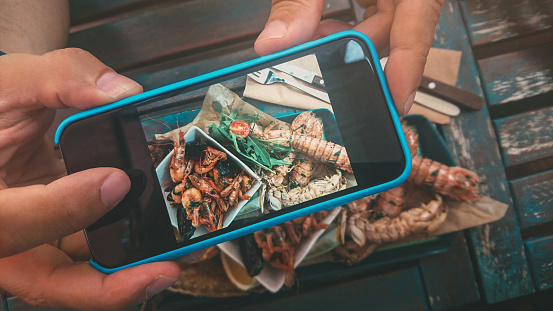 Table8
Table8 is like OpenTable, but for the serious foodie. In town on a whim and just learned about a restaurant your dying to eat at? The problem is, the joint books up months in advance. That's no problem with Table8! They have exclusivity with many of the most sought after restaurants. Table8 offers both a free and paid version. Paid members receive special access to chef events and prime reservation times.
Meal Sharing
Who else salivates when Anothony Bourdain sits down for a home cooked meal with an Italian grandma? With Meal Sharing, you too can enjoy dinner in a local's home. The website helps to connect travelers with home cooks for that authentic dining experience.
Off the Menu
We've all heard of the secret menu at the popular west coast chain In-N-Out Burger. Or maybe you haven't. That's the point of the app Off the Menu. It helps you find hidden gems like In-N-Out's Animal Style Burger that aren't listed on the menu. It's your official membership into the Secret Illuminati of the Foodies.
Roaming Hunger
Food trucks are all the rage today. The problem is, they're hard to find. On our last trip to New York City, we looked for the Wafels&Dinges food truck all weekend. With the Roaming Hunger app, I would have been able to track it down. Roaming Hunger works with 7,500 food trucks across the U.S. and Canada. Chances are, it can tell you where your favorite is parked.
I hope these help you in some way. There are numerous other apps that are out there. If you find something that suits you better, please do let us know!
Deea is an Influencer Marketer, content creator, traveller, photographer and blogger.