Australian Open 2023: Will COVID-positive players be allowed to compete? Tournament director answers
Australian Open 2023 will be played in Melbourne, starting January 16. While non-vaccinated players can compete, will COVID-positive players be allowed to play? Here's what tournament director Craig Tiley says.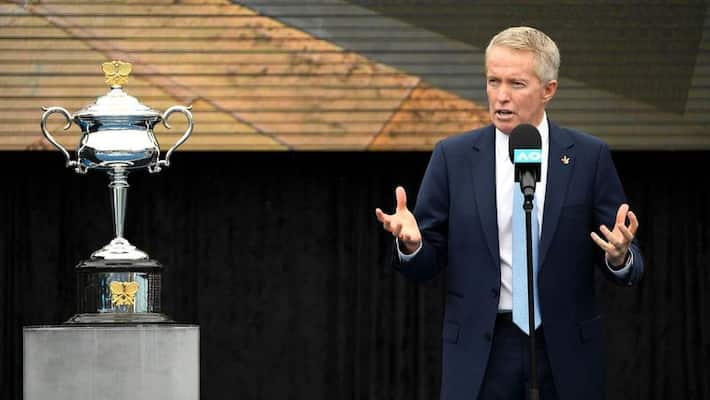 The 2023 Australian Open is set to get underway at Melbourne Park in January 2016, with Rafael Nadal of Spain being the two-time defending champion. The event has already witnessed some relaxations in terms of COVID measures, unlike last year, when non-vaccinated players were barred from competing, which forced the then-defending champion and record nine-time AO winner, Novak Djokovic of Serbia to be deported in a high drama. While the former world number one will compete this year, fans are happy to see him in action again. However, what happens if a player is diagnosed as COVID-positive? Will he be allowed to compete?
Clarifying the question, AO tournament director Craig Tiley stated on Monday, "We just wanted to follow what's currently in the community. We have gone a step further by making a recommendation around staying away when you're ill, and that our medical staff will continue to monitor that, with the players individually as well."
ALSO READ: AUSTRALIAN OPEN 2023 - NOAMI OSAKA BECOMES THIRD HIGH-PROFILE NAME TO PULL OUT; FANS SHOCKED
"We've made it clear to our players and staff that if anyone feels unwell, stay home. It's a normalised environment for us and, unlike cricket, there will potentially be players competing with COVID," concluded Tiley, reports Reuters. While Melbourne was under strict lockdown during the peak COVID times, public health policy has replaced it with some recommendations ever since.
It must be noted that last week, Australian cricketer Matt Renshaw continued to play the third Test against South Africa at the Sydney Cricket Ground (SCG) despite coming out COVID-positive. While he was isolated for the opening three days of the Tests, after several negative tests, he joined the Australian dressing room from Day 4.
Last Updated Jan 9, 2023, 2:40 PM IST