Serie A 2022-23: 'Injustice for fans' - Juventus looks to appeal 15-point deduction for capital gain violation
Serie A 2022-23: Juventus has been handed a 15-point deduction after being deemed guilty of capital gains violations. However, the club has dubbed the sanction an "injustice for fans" and is looking to appeal.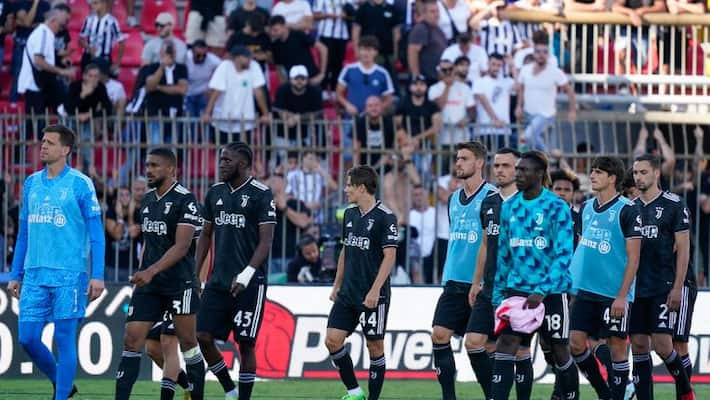 Italian giants Juventus was handed a surprise when the Italian Football Federation (FIGC) slapped the club with a 15-point deduction in the ongoing Serie A season after an investigation into its past transfer dealings reportedly proved that it had capital gain violations. Consequently, the Bianconeri has slipped to tenth place from third. As a result, it has pushed it 12 points behind the fourth place for the UEFA Champions League (UCL) or any European qualification. However, the Old Lady still has 20 more matches to do the job. Meanwhile, the club's former president Andrea Agnelli and former CEO, Maurizio Arrivabene have also been handed two-year bans by FIGC.
Also, Juventus's former sporting director Fabio Paratici, who now works with English giants Tottenham Hotspur, has been handed a 30-month ban. Nonetheless, the Bianconeri are adamant about appealing the sanction and getting it overturned, besides continuing to maintain of having not done any wrongdoing.
ALSO READ: EPL 2022-23: 'We are far away from the team that we were' - Guardiola on City despite Tottenham success
"Today's acceptance of the appeal for revocation by the Federal Court of Appeal constitutes a clear unequal treatment to the detriment of Juventus and its managers compared to any other club or registered player. We are waiting to carefully read the reasons for presenting the appeal before the Sports Guarantee College," read Juventus's statement.
"However, as of now, we point out that only Juventus and its managers are attributed the violation of a rule, which the sports justice itself had repeatedly recognised did not exist. We believe this is a clear injustice towards millions of fans, which we trust will soon be remedied in the next level of judgement," the statement added.
Last Updated Jan 21, 2023, 3:15 PM IST