No Liverpool in Champions League: 5 reasons behind The Reds' epic failure this season
Liverpool is officially out of contention for the UEFA Champions League and will be featuring in the UEFA Europa League. Meanwhile, we analyse the five reasons for its epic failure this season.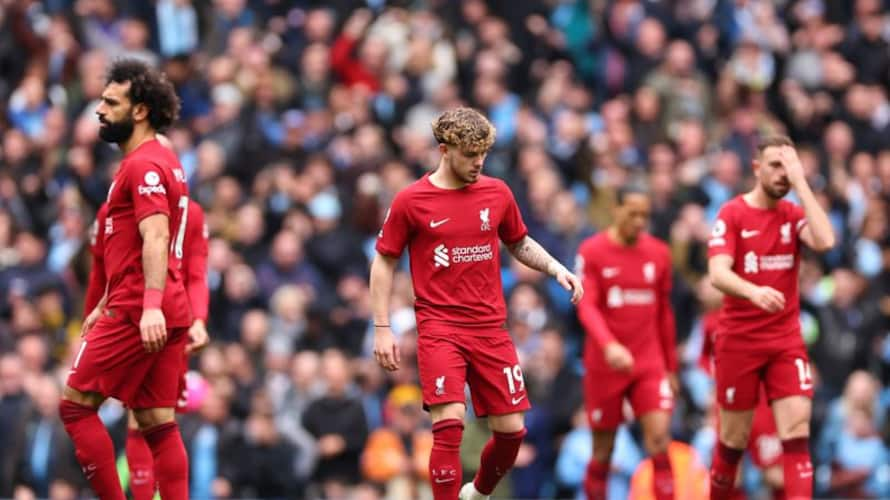 English giant, Liverpool has had a torrid season, as it finishes the ongoing season trophyless, while to make things worse, it will not be playing the prestigious UEFA Champions League (UCL) next season and will have to content itself with a UEFA Europa League (UEL) participation. In the meantime, we analyse what exactly went wrong for The Reds this season.
Pre-season troubles
Liverpool's pre-season did not go according to plan, which began with a 0-4 thrashing to arch-rival Manchester United. While it went on to beat Crystal Palace and RB Leipzig, followed by a victory over Manchester City in the FA Community Shield, losses to RB Salzburg and Strasbourg immediately raised concerns over their preparations for the season.
ALSO READ: MAN UNITED FANS THRILLED AFTER TEAM SECURES MUCH-AWAITED CHAMPIONS LEAGUE COMEBACK
Last season's fatigue
The Reds were competing for the top titles across England and Europe last season, ranging from the English Premier League (EPL), League Cup, FA Cup and the UCL before finishing with a domestic double of the League Cup and the FA Cup. Naturally, there was fatigue among the players after a tiring season, while a month-long break before the pre-season was not enough for them to recover to the fullest before engaging in a packed 2022-23 season, which was also cramped with fixtures due to a winter FIFA World Cup 2022.
Midfield crisis
Although Liverpool has one of the best midfield line-ups in Europe, multiple injuries left the department reeling initially during the season. However, despite having stars in the department, they astonishingly failed to click, especially the likes of Jordan Henderson, Thiago Alcantara, Fabinho, Naby Keita, Alex Oxlade-Chamberlain, James Milner and Curtis Jones. Also, Arthur Melo has not got enough game time.
ALSO READ: Man United takeover - Will Sheikh Jassim break Ten Hag's 'Ronaldo rule' to make way for Mbappe?
Seventh-season syndrome
As far as The Reds' boss Jurgen Klopp is concerned, there is hardly a doubt that he is one of the best in the world. However, the notable thing that has been a highlight of his career is his seventh-season syndrome. He is not known to be effective in his seventh season, as was also the case with German giant Borussia Dortmund and Mainz before that. While he was expected to leave after his sixth season last year, he penned an extension until 2026, and it will be interesting to see how he fares in the eighth season with a side for the first time in his career.
Speaking of the notion, he had said, "I have absolutely no problem with energy, and the situation is completely different here. I can understand that I left after seven years [previously], and now we are in a difficult situation... but the situation is completely different."
ALSO READ: Champions League - Lautaro Martinez sends Man City warning as Inter clinch Coppa Italia
Ownership confusion
Last November, Liverpool owner Fenway Sports Group (FSG) announced that it was mulling selling the club. However, since then, there was no concrete development on the matter, as there was no news of any takeover offers. Multiple reports suggested that FSG just wanted to test the market, especially following the successful takeover of Chelsea by Todd Boehly.
Also, reports suggested that there were multiple reasons for Liverpool being sold, like the failure of the European Super League (ESL), squad-rebuilding costs, poor enforcement of Financial Fair Play (FFP) and more. However, it cannot be deemed an excuse for their on-field howlers, given that United has also been in a similar scenario and has fared relatively better, winning a title and now all set to play in the UCL.
Last Updated May 26, 2023, 1:33 PM IST