Here's what Jurgen Klopp intends to do when he leaves Liverpool job
Liverpool has witnessed an influx of new energy and force as it has reinvented itself as a European giant under Jurgen Klopp. Meanwhile, the German has revealed what he intends to do after leaving The Reds.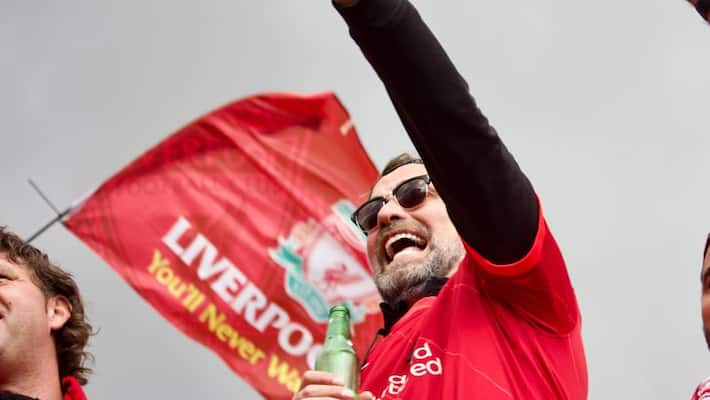 English giants Liverpool is genuinely a European giant, thanks to club head coach Jurgen Klopp who has transformed the club into a beast since taking over the role in 2015. Although The Reds are struggling this season, especially domestically, it is still putting on a show at the European level. At the same time, the German manager, who signed an extension with the club last year, intends to continue and deliver to the best possible shape he can. Having provided the UEFA Champions League (UCL) and the FIFA World Cup to Anfield, Klopp intends to repeat his historic feat before he quits the club.
However, what about his plans after Liverpool? Talking about his future goals, Klopp told Bild, "If I end the contract in Liverpool, then nothing will be done for a year. It's not completely out of the question that I'll be the national coach at some point. But it has to fit. And, so far, it hasn't."
ALSO READ: Lampard out, Rooney in? Man United legend shortlisted to take over as Everton's new manager
Notably, Klopp had told RND in 2016 that he would return to Germany after his stint with The Reds concludes and that he would retire once he was 60, which is four and a half years from now. "I certainly will [get back to Germany] to live, but I don't know if I will be back there as a coach," he had supposed.
"The day will come when I say, 'thanks, it was a pleasure'. It's implausible that I will still sit on the bench when I am 60. And, if at the end of my career, I only got to coach Mainz, Dortmund and Liverpool, then it will certainly have been three fantastic clubs," Klopp had further remarked.
Last Updated Jan 5, 2023, 6:29 PM IST