EFL Cup 2022-23: Erik ten Hag explains return of Sancho and Martial, as Man United seals Final berth
EFL Cup 2022-23: Manchester United is into the final with a 5-0 aggregate win over Nottingham Forest in the semis. The Old Trafford leg saw the return of Jadon Sancho and Anthony Martial, as club boss Erik ten Hag has explained the same.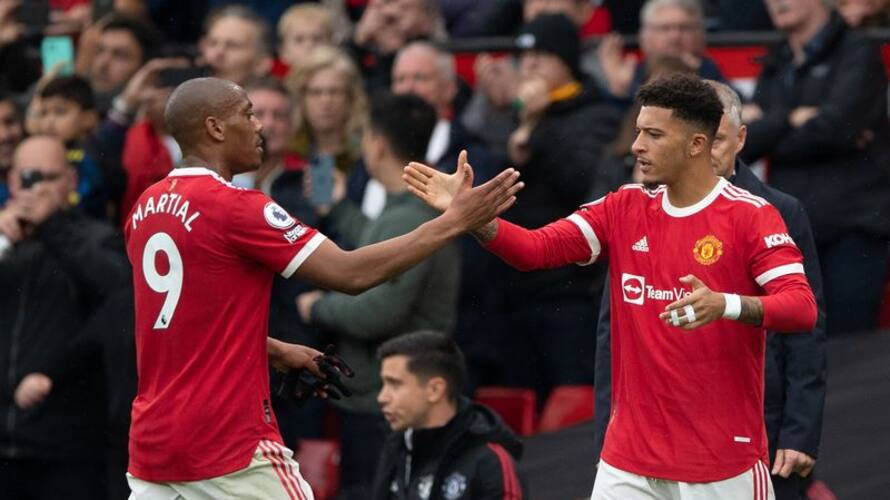 English giants Manchester United has qualified for its second competitive final in six years as it has entered the 2022-23 EFL Cup Final after drubbing Nottingham Forest 2-0 in the semis. On Wednesday, the Red Devils won the second leg of the semis 2-0 at Old Trafford. At the same time, it awaits Newcastle United in the Final on February 26 at Wembley Stadium in London. The contest also witnessed the return of winger Jadon Sancho and striker Anthony Martial after a long conditional layoff. While United head coach Erik ten Hag was happy with the duo's return, he hopes the entire attacking force of the club returns in full force in the coming months.
Emitting to Sky Sports, ten Hag documented, "The problem is they were not always available until now. We have made a lot of compromises during the season so far. I hope we come to a point where they are available. They need to be available if you want to win trophies because we have so many games. You saw today you can do something from the bench, bring in a different dynamic."
ALSO READ: EFL CUP 2022-23 - SHAW, FERNANDES LOOKING FORWARD TO ENDING MANCHESTER UNITED'S 6-YEAR TITLE WAIT
Analysing Sancho's return, ten Hag remarked, "I think we've done it before. It's a different dynamic. It's what we intended to do. I know he can play as a number ten as well. He can play as a winger. We mix it up and around. That's what I like, but the position has to be occupied, and the player has to keep the discipline because otherwise, it will be a mess."
Commenting on United's Final versus Newcastle and fixture pile-up, ten Hag noted, "It's a luxury problem. It's how we want it. It's normal for Manchester United to play every third day, so we're looking forward to that. Most players are looking forward to playing games more than training."
ALSO READ: LIGUE 1 2022-23: 'WE THINK IT'S NOT SERIOUS' - GALTIER ON MBAPPE'S INJURY AFTER PSG TRIUMPH OVER MONTPELLIER
"We must make every game better than the previous one. We're looking forward to the final. It's great to go to Wembley, to play Newcastle United, a great team, but it's far away for us now. We're looking forward to the Premier League on Saturday against Crystal Palace," concluded ten Hag.
Last Updated Feb 2, 2023, 1:42 PM IST