World Cotton Day 2023: How cotton helps in creating comfortable homes
Discover how versatile and comfy cotton enhances your home's comfort. From dreamy bedding to cozy throws, explore the role of cotton in creating inviting, peaceful spaces.
Our homes are our sanctuaries, places where we seek comfort, relaxation, and a sense of belonging. When it comes to creating a comfortable living environment, few materials can rival the versatility and comfort of cotton. In this article, we'll explore the multifaceted role of cotton in making homes cozy and inviting.
1. Cotton Bedding for Sweet Dreams
One of the most important aspects of comfort in the home is a good night's sleep. Cotton bedding, with its softness and breathability, plays a vital role in ensuring restful slumber. Cotton sheets, pillowcases, and duvet covers provide a comfortable and cool surface, perfect for all seasons.
2. Towels: Plush and Absorbent
After a refreshing shower or bath, wrapping yourself in a plush, absorbent cotton towel is pure luxury. Cotton towels are known for their softness and superior absorbency, making them an essential part of the bathroom experience.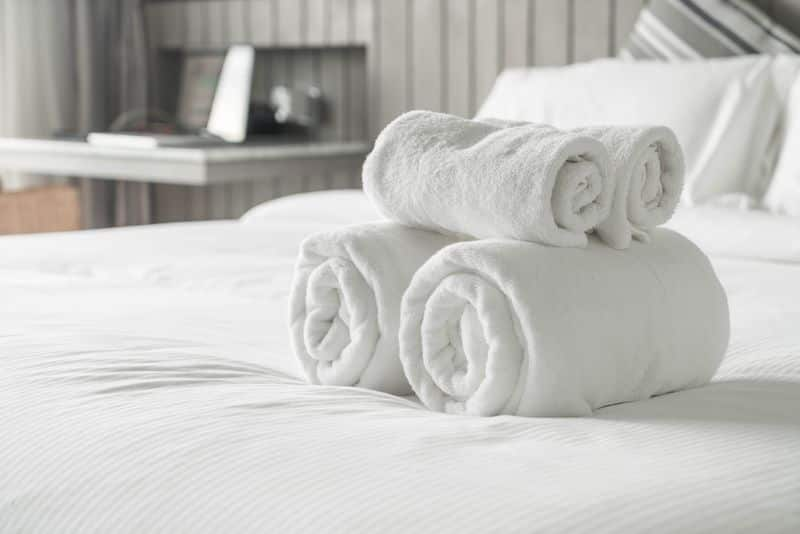 3. Cozy Cotton Throws and Blankets
Cotton throws and blankets add warmth and texture to living spaces. Whether draped over a sofa or used as an extra layer on the bed, cotton's lightweight warmth is perfect for snuggling up on chilly evenings.
4. Kitchen Comfort with Cotton
Cotton is a staple in the kitchen, with cotton dishcloths, potholders, and aprons making meal preparation and cleanup more comfortable. Its absorbent nature makes cotton the ideal material for tackling kitchen spills.
5. Cotton Upholstery for Durability and Comfort
 When it comes to furniture, cotton upholstery is a popular choice. Not only does it provide durability, but its softness and comfort make it perfect for sofas, chairs, and cushions.
6. Cotton Curtains and Drapes for Light Control
Cotton curtains and drapes allow you to control natural light while adding a touch of elegance to your home. Their breathable nature also helps maintain a comfortable indoor temperature.
7. Versatile Cotton Rugs
Cotton rugs come in various styles and sizes, adding comfort and style to any room. They are easy to clean, making them a practical choice for high-traffic areas.
8. Cotton Decorative Pillows and Linens
Decorative pillows and linens made from cotton can instantly transform the look and feel of a room. Their softness and variety of colors and patterns allow you to customize your space.
9. Nursery Essentials
Cotton is the top choice for nursery essentials like crib sheets and baby blankets. Its hypoallergenic properties and soft touch make it gentle on delicate skin.
10. Sustainability and Eco-Friendly Living
Many homeowners choose cotton products that are produced using sustainable and eco-friendly practices. Organic cotton, in particular, is cultivated without synthetic pesticides or chemicals, aligning with the values of eco-conscious households.
Cotton's role in creating comfortable homes is multifaceted and indispensable. From the bedroom to the bathroom, the living room to the kitchen, and beyond, cotton products contribute to our everyday comfort and well-being. As we seek solace and relaxation in our homes, the timeless appeal and versatility of cotton continue to make it an enduring favorite for households around the world.
ALSO READ: From cotton basics to stylish innovations: Men embrace new era of innerwear
Last Updated Oct 7, 2023, 7:00 AM IST