How to get glowing skin? Take these 3 tips from Sonam Kapoor
Summer is here, and due to the scorching heat of the sun, dehydration happens. Here's what Sonam Kapoor suggests.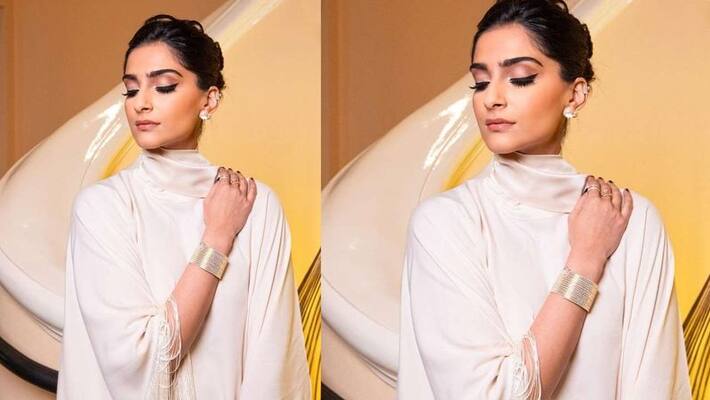 Sonam Kapoor revealed her 3 secret tips to get glowing skin. She shares small tips and hacks about makeup, beauty and skincare on her Instagram account as episodes, Vanity Vignettes. In this episode, she talked about getting glowing skin.
In the video, she wore a greyish turtleneck t-shirt. She said that the first tip to have healthy glowing skin is to drink water. She said, "Water! Water is the best thing for your skin. Dehydration is not good for your skin, not good for your body, not good for anything – your mental health or physical health…nothing but water is essential, important and amazing. Keep drinking a lot of water."
For the second tip, she said to eat omegas. She said, "If you are a non-vegetarian, fish is the best way to get your omegas. If you're a vegetarian, then I would suggest you to get it from nuts, seeds … walnuts, different chia seeds, lotus seeds or vegetable oils like olive oil, sunflower oil. These are all amazing for your skin."
And for the third tip, Sonam Kapoor, the fashion fiesta of Bollywood, said, "Lots of vegetables, lots of fruits which are low in sugar and salads because the more fibre you have, the fuller you'll get and the cleaner your system would be. So chop out that carrot, chop out that broccoli, doodhi (bottle gourd), anything. Just have lots of vegetables."
So to get glowing skin to eat healthy.
Last Updated Apr 22, 2021, 5:07 PM IST