Diwali 2023: 7 things to consider before buying crackers
Diwali, the festival of lights, is celebrated with great enthusiasm and fervor across India. Follow these things before buying crackers.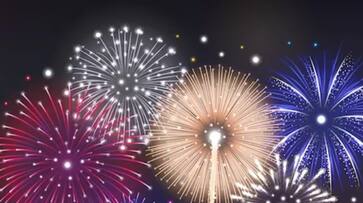 Diwali, the festival of lights, is celebrated with great enthusiasm and fervor across India. While the traditional aspect of the festival involves lighting lamps and exchanging sweets, another significant aspect is bursting crackers. However, in recent years, there has been a growing awareness about the environmental and health impact of fireworks. Before indulging in the joy of Diwali crackers, it's essential to consider certain steps to make an informed and responsible choice.
Eco-friendly Alternatives:
Begin your Diwali preparations by exploring eco-friendly alternatives to traditional crackers. Opt for options that are labeled as "green" or "eco-friendly." These alternatives are designed to minimize the environmental impact, emitting fewer pollutants and producing less noise.
Check for Authorized Sellers:
Purchase crackers only from authorized and licensed sellers. This ensures that the products meet safety standards and have been tested for quality. Avoid buying from street vendors or unregistered sellers, as the quality and safety of their products may not be guaranteed.
Review Composition and Chemicals:
Take a closer look at the composition of the crackers you plan to purchase. Opt for those with minimal chemical content. Low-emission fireworks are not only safer for the environment but also reduce the risk of health issues, especially for those with respiratory problems.
Noise Levels:
Diwali celebrations often involve fireworks that produce loud noises. However, excessive noise can be harmful to both humans and animals. Choose crackers with lower decibel levels to minimize the impact on the environment and the well-being of those around you.
Respect Local Regulations:
Different regions may have specific regulations regarding the use of fireworks during Diwali. Before making a purchase, familiarize yourself with local guidelines and adhere to them. Respect the designated timings for bursting crackers to minimize disturbance to the community.
Prioritize Safety:
Safety should be a top priority when purchasing and using crackers. Ensure that the crackers come with proper safety instructions. Keep a safe distance while lighting them, use protective gear, and have a fire extinguisher or water source nearby. Educate children about the safe handling of fireworks.
Consider Impact on Wildlife:
Diwali fireworks can have a significant impact on wildlife, especially birds and pets. The bright lights and loud noises can cause distress to animals. Choose crackers that are visually appealing but not overly disruptive. Additionally, try to create a safe space for pets during Diwali celebrations.
Last Updated Nov 11, 2023, 4:14 PM IST