Daily Horoscope for March 31, 2023: Superb day for Aries, Gemini; be cautious Scorpio
Chirag Daruwalla, who carries on the legacy of his late father and renowned astrologer Bejan Daruwalla, shares daily astrological predictions for March 31, 2023. Continue reading and share with your friends.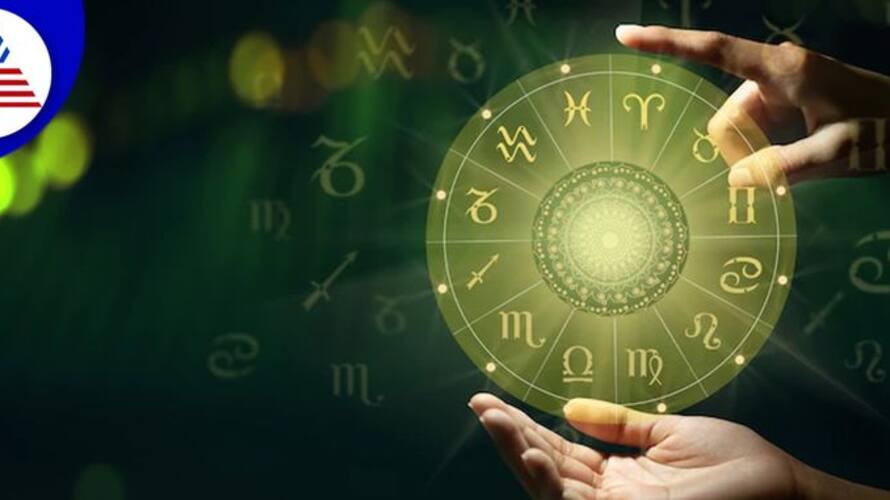 Aries:
Ganesha says there will be excellent planetary position, you will be interested in social activities and at the same time achieving your goal will be your priority and you will get success. Try to solve any kind of problem peacefully. Taking stress will affect performance. Spending some time with children is very important. Business tasks will be completed in an orderly manner. The time is favourable for any kind of partnership. Job professionals may get some good news related to transfer.
Taurus:
Ganesha says meeting with important people will be beneficial. There will be proper harmony in both home and business. If there is a pending matter related to the property, it will be rectified. There will be few confusions, solve the problems peacefully instead of taking tension. Avoid risky actions. Be careful while driving. Business activities will be moderate. Be careful while doing any paperwork in business, there is a loss situation at this time.
Gemini:
Ganesha says stuck tasks will be completed as desired and you will be able to concentrate on your personal tasks. Along with this, the proper support of the family will also be received. Try to find solutions to adverse situations instead of fearing them. Don't get into an argument with someone under stress. Your proper management will lead to proper order in the workplace and full cooperation of the employees.
Cancer:
Ganesha says circumstances will be very favourable. Inclination towards spiritual activities will give you peace of mind and also infuse positive energy. Sometimes your self- centeredness and only thinking about yourself can lead to bitterness with close relatives. Being social is also important. There will be few hurdles in business. The quality of your work needs to be improved. Time to collect payment is convenient.
Leo:
Ganesha says you will spend the day peacefully. Before taking any decision it is necessary to think about it. Financial situation will be in your favour. Efforts to remove ongoing misunderstandings in the relationship will be successful. Pay more attention to yourp ersonal work. Sometimes there will be a state of anger for no reason due to some discomfort and negative thoughts in the mind. Don't ignore the elders of the house, it can spoil the atmosphere.
Virgo:
Ganesha says if you want to invest in any policy etc. then definitely listen to your mind. This policy will prove beneficial in future. It can also be a family entertainment program. Save
relationships. Overwork can sometimes lead to irritability in nature. Be patient and take it easy. Don't spend too much time at work due to personal busyness. But the system will work properly through phone and contacts. It is necessary to wait for the right time to implement any new action plan.
Libra:
Ganesha says the hard work that has been going on for some time is going to get a favourable result. New avenues of profit will also be opened. There will also be an opportunity to go to a religious event at a close relative's place. Sometimes overconfidence can also cause your problems. Work hard to make your plans successful. It is very important to guide children properly.
Scorpio:
Ganesha says your presence will be maintained in many functions. Establish beneficial relationships with influential people. Youth will be relieved to get special news related to their career. There is some kind of rift with the brothers at this time. Try to save relationships with patience and restraint. A stopped source of income can be resumed in business. Also strengthen advertising and marketing related activities.
Sagittarius:
Ganesha says the problem that has been going on for some time will be solved with the help of relatives and family members. Be sure to spend some time with family elders and seniors.
Don't let the situation arise like spoiling the relationship with a close friend. It would not be right to trust anyone with money. Rethink plans related to expansion in business. And work very seriously instead of hastily. Family atmosphere will be pleasant and peaceful.
Capricorn:
Ganesha says you will be able to resolve any family dispute with your tact. And mutual relations will be sweet again. You may be harmed by some unknown person. At this time, students and youth should not be careless towards their work. Make your presence in business sector mandatory. A beneficial situation is being created in partnership related activities. There will be a festive atmosphere due to the arrival of guests in the house.
Aquarius:
Ganesha says your ongoing efforts to complete stalled tasks will be successful. Youth should plan for their future. To get a break from the hectic routine that has been going on for some
time, spend some time in your favourite activities. The situation will be tense due to an old dispute. Instead of getting agitated, find a solution peacefully. Care should be taken in business matters. A colleague's negative attitude can land you in trouble. So follow your own judgment.
Pisces:
Ganesha says you will overcome all obstacles with your eloquence. Doing everything in a planned manner and being dedicated to your work will bring you success. There will be movement of guests in the house and time will pass happily. It will be difficult to save due to increase in expenses. Sometimes your nature may have a state like passion and anger, which will also affect the relationship. Sometimes time gets lost in over thinking.
Last Updated Mar 31, 2023, 12:00 AM IST