Daily Horoscope for April 1, 2023: Good day for Gemini, Sagittarius; be careful Virgo
Chirag Daruwalla, who carries on the legacy of his late father and renowned astrologer Bejan Daruwalla, shares daily astrological predictions for April 1, 2023. Continue reading and share with your friends.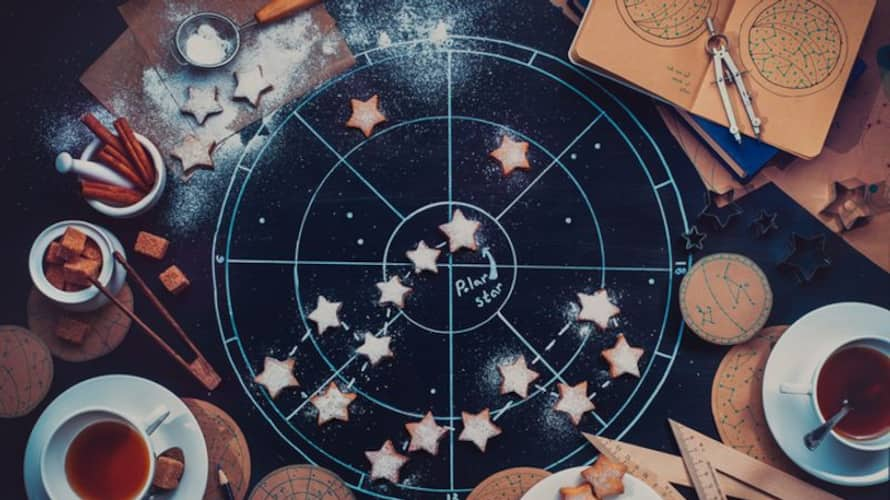 Aries: 
Ganesha says there will be many activities related to economic matters and good results will come. With the affection and blessings of the senior members of the house, there will be a  pleasant and disciplined atmosphere in the family. Sometimes suspicious nature creates trouble for you and others. It would be better to introspect and correct the faults. Don't make your  important activities public. Otherwise someone else can take the wrong advantage of it.  
Taurus: 
Ganesha says starting a stagnant source of income seems to solve the financial problem. Some new possibilities will also arise. So concentrate on your work. Your support in maintaining  family and personal order is very important. It is important to monitor children's friends and their activities at home.  Bringing some changes in business activities and procedures will provide significant opportunities for advancement. 
Gemini: 
Ganesha says today is very favourable for completing your pending tasks. With prudence and cleverness, you will turn adverse circumstances in your favour. Students will feel relieved if  any obstacle related to their education is removed. There may be tension regarding some parental issue. Maintain sweetness with friends and relatives. You also change your sceptical  nature and discuss situations calmly with flexibility. 
Cancer: 
Ganesha says if any plan is being made regarding investment in land then implement it immediately as this investment will be lucky for you. Students will be very alert about their exams  don't let morale drop in any adverse situation. Business people should deal more in wholesale than retail. The family atmosphere will be orderly and positive. Cooperative attitude of  children will be suitable in home environment. Take some time for your rest and relaxation as well.  
Leo: 
Ganesha says this is also the best time to work on your set goals. If the child also achieves something, there will be a happy atmosphere in the house. There can also be programs related to religious events. Defects like ego and passion must be controlled. There may be a rift with a close relative over personal matters. Take decisions very carefully in matters related to  financial investment. At this time, there will be some disturbance in business.  
Virgo: 
Ganesha says make your presence and contribution to family and social activities mandatory. This will maintain your dominance and respect. For a while, the hard work done towards your future goal is going to pay off favourably. Due to some personal reasons there may be a little stressful situation at the beginning of the day. But the situation will improve after afternoon.  Don't rush into investment related activities.  
Libra: 
Ganesha says there will be activities related to home maintenance and change. This is the right time to implement your ideas and plans. An ongoing disagreement with a close relative will soon be resolved with some understanding and understanding. There will also be concern due to additional costs. Instead of worrying, spend this time with patience and composure.  There will be relief from the problems that have been going on for some time in business.  
Scorpio: 
Ganesha says expenses will be high at this time. But these expenses will be for a great cause, so don't worry. Your efficiency is likely to bring more profit than expected. Avoid any type of  travel. Remember, laziness or over thinking can be a waste of time. The mind may be a little depressed due to the result of a member of the house. Business activities will improve. Proper arrangement will be maintained through phone and contacts.  
Sagittarius: 
Ganesha says there will be favourable planetary position; you will feel full of confidence and enthusiasm within yourself. Suddenly there will be some expenses which are not even  possible to cut. Be patient. There may be concern about the health of a member of the household. One may have to suffer the consequences of some carelessness or mistake in business activities.  
Capricorn: 
Ganesha says your full contribution and engagement in family and society related activities will continue. Due to some commendable work of yours, your ability and competence will be  praised in home and society. There may be some kind of error while calculating in financial work, so it is necessary to be careful. An ongoing misunderstanding with a close relative will  be resolved. Business activities will run smoothly.  
Aquarius: 
Ganesha says reflect on your past mistakes and try to correct them. This will give you positive results. Students can achieve something by keeping them fully focused on their education. Control your emotions; otherwise some negative thoughts may disturb you. Do not ignore any kind of disagreement with parents and seniors. One can get some excellent information  related to business. Get in touch with top businessmen and experienced people.  
Pisces: 
Ganesha says some special works will happen and there will be beneficial contact with a special person. The changes you are trying to bring about in your thinking style and daily routine  will bring you the success you desire. Keep your procedure secret. It is not right to blindly trust anyone. A close person may try to criticize and defame you in society and relatives with a  feeling of jealousy. Before starting new tasks in business, pay attention to the current activities.  
Last Updated Apr 1, 2023, 1:30 AM IST