Is fermented rice the solution to your hair woes?
Fermented rice water is rich in minerals, amino acids, vitamin E, antioxidants and carbohydrates
You can add essential oils to the shampoo to reduce that foul smell
Makes your hair strong and shiny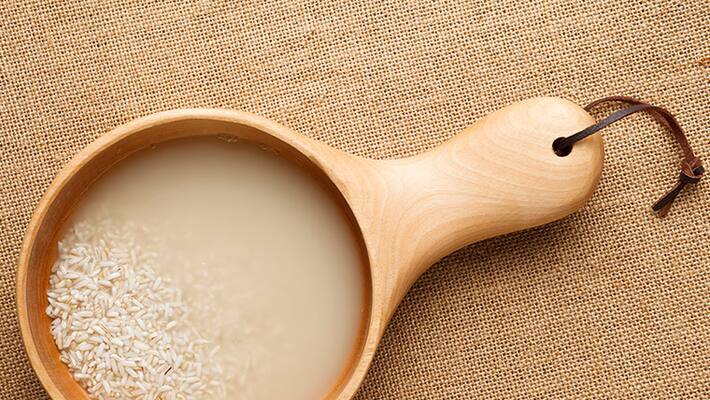 You might have tried virgin oil, eggs, assorted shampoos, and medicines to stop hair loss and greying among others,  but have you ever heard of fermented rice water as a solution? 
 
With Bollywood celebrities like Aishwarya Rai and Kareena Kapoor endorsing organic and natural products like coconut oil and applying eggs or honey, there appears to be a growing concern for lesser chemicals, and a much simpler approach to hair care. Some even choosing to ditch the use of shampoo entirely. 
 
However, not many have tried this secret hair care product -  fermented rice water. This is considered to be a one-stop solution for all your hair woes be it: dandruff, hair drying, splitting or grey hair. 
This secret hair care product, once prevalent in Kerala, is making a comeback; even the women of Yao community from Huangluo Village in Guangxi province in China famous for being known as the  'log hair village,' use fermented rice water to ensure that their hair remains strong, healthy and black throughout their lifetime. 
 
​
Benefits of fermented rice water:
The milky coloured liquid that is drained after boiling the rice is rich in minerals, antioxidants and vitamin E. It also has restorative properties, which serve as a conditioner for the hair.
It also helps to increase the elasticity of hair. Inositol, the carbohydrate found in rice water, can repair damaged hair and protect it from future harm.
The amino acid strengthens the hair roots and smoothens the surface giving a shiny look to the hair.
It also helps to prevent the growth of fungus and helps with scars, inflammation or fine lines on your scalp and skin. 
 
You can certainly rely on the prescription of Yao people, for whom long hair is the most prized possession. 
 
​
Here is how to make the cheapest but most effective hair wash: 
 
1. Strain the water of boiled rice and leave it at room temperature until it starts to ferment
 
2. Boil the liquid in a pan and allow it to cool
 
3. Add few drops of lavender, tea tree or rosemary essential oil
 
4. Use it as an alternative to shampoo and massage it into scalp and leave for at least 15 minutes and rinse thoroughly
 
5. You can refrigerate the shampoo for up to seven days
 
Last Updated Mar 31, 2018, 6:38 PM IST