Twitter a graveyard of bullies: Chetan Bhagat
Popular author Chetan Bhagat calls Twitter a bully
Uses the social platform to promote his books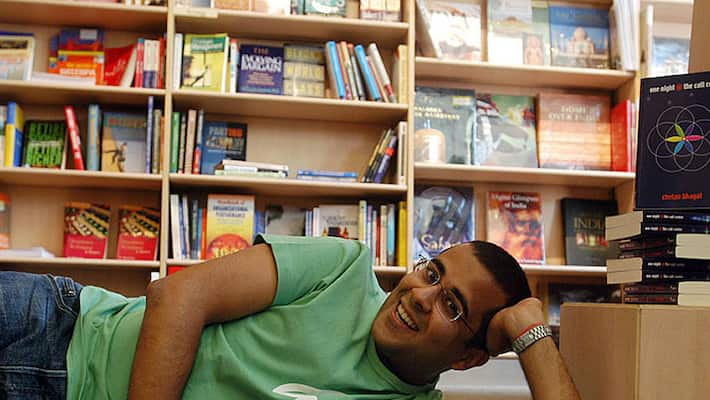 Hitting out at Twitterati who gang up against celebrities, he says their actions stem from a "mob-like mentality".  "It has become a graveyard of bullies. Trolls have made Twitter negative to a point where celebrities have stopped talking much on the platform," Bhagat told PTI.


According to him, celebrities are increasingly shifting to other social platforms like Instagram to avoid the "negativity", predicting that Twitter's end is round the corner.  "I think Twitter is going to suffer and in five years it will close down like Orkut and Myspace. Because, people are moving to platforms like Instagram. "Only writers and media persons are there. All actors and other celebrities are gone. They are on Instagram now!" says the writer, who has close to 9 million followers on Twitter.
 

Bhagat, however, continues to be active on the platform to promote his books and use it for his "publicity".  "When my book is out, I deliberately go there. I know the medium is like a minefield and it has only become negative. When people are using my name to write negatively about me and get a few laughs and attention, then I will also use it for my publicity," he says.


Besides announcing the release of the trailer of his latest book, "One Indian Girl," Bhagat has also been using Twitter to promote the film adaptations of his books, the latest being, "Half Girlfriend" starring Shraddha Kapoor and Arjun Kapoor.


His latest "publicity" stunt on the platform was asking his readers to post picture of their copy of "One Indian Girl" in a beautiful backdrop, the best of which he would retweet. The author was trolled with pictures of the book on a weighing balance with a pile of old newspapers and in the hands of an ISIS militant about to execute a hostage by making him read the book among others.


Talking about his tweets on the Uri attack and subsequently on the surgical strikes, the 42-year-old author feels that social media is a space that must be used for free speech.  "Writers are supposed to say what they feel is right. Sometimes it could be pro, sometimes anti-government. Writers who say I am only going to take an anti-government position are stupid. When my government does corruption I will speak against it but when they are retaliating on a terrorist attack I will support them," he says. 
Last Updated Mar 31, 2018, 6:41 PM IST