Stray dog menace: Kerala to produce own anti-rabies vaccine
The move comes at a time when a baby girl and many others suffered stray dog bites in Thiruvananthapuram recently
The vaccine for both humans and animals would be developed simultaneously at separate labs at Palode
With this, the state government would be the first in the country to manufacture anti-rabies vaccine directly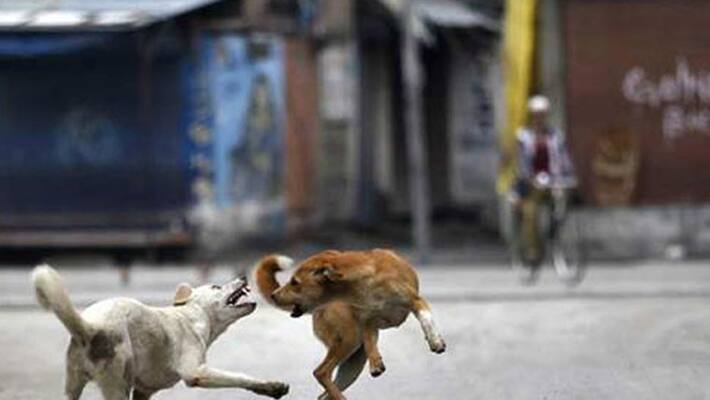 Kerala is planning to come out with its own anti-rabies vaccine at a cost of about Rs 150 crore, probably making it the first state in the country to manufacture the vaccine directly.
The vaccine for both humans and animals would be developed simultaneously at separate labs at the Institute of Animal Health and Veterinary Biologicals (IAH&VB) at Palode near Thiruvananthapuram, under the state animal husbandry department. The institute at present produces viral and bacterial vaccines against cattle and poultry diseases.
The move comes at a time when a baby girl and many others suffered stray dog bites in the suburbs of Thiruvananthapuram earlier this month.
Also read: Kerala woman dies of rabies after shielding son from stray dog attack
State animal husbandry department Director NN Sasi said the vaccines would be developed using advanced cell culture technology. With this, the state government would be the first in the country to manufacture anti-rabies vaccine directly.
"Our objective is to complete the infrastructure facilities and start the work within the next six months. If everything goes as planned, we can start production within the next two-three years. An estimated Rs 150 crore is expected as total project cost," PTI quoted Sasi as saying.
Read more: Stray dogs maul fisherman to death in Thiruvananthapuram
Once the production commences, the vaccine would be distributed through all veterinary hospitals and public health centres across Kerala. The state is not only planning to produce the vaccine for its own use but also sell it at an affordable rate to other states, which are also facing a dearth of anti-rabies vaccine.
Cutting across rural and urban barriers, stray dogs have been posing a great threat to people, especially women, children and senior citizens in Kerala for some time. According to a report submitted in the Supreme Court recently, more than one lakh people in Kerala had been bitten by dogs in 2015-16.
The report also said Kerala is estimated to have a stray dog population of 2.5 lakh, which feed on the waste and garbage dumps across cities and towns.
A 50-year-old fisherman succumbed to injuries after he was mauled by a pack of stray dogs in coastal Pulluvila near Thiruvananthapuram in May, while a Wayanad woman died of rabies after shielding son from stray dog attack in June.
Last Updated Mar 31, 2018, 6:32 PM IST