Siddaramaiah government celebrates 100 days in power
Siddaramaiah's government has completed 100 days in office. Chief Minister Siddaramaiah proudly shared his sentiments about the administration's achievements, emphasizing that they are earnestly following through on their commitments.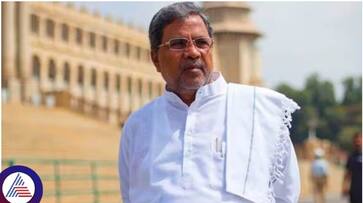 He articulated, "We are leading the chariot of development on the path illuminated by visionaries, concurrently implementing guarantee and development projects." 
Deputy Chief Minister DK Shivakumar echoed this sentiment, defending the government's achievements and progress through the implementation of five guarantee schemes.
Bomb threat to Kochi-Bengaluru IndiGo flight prompts deboarding of passengers
One of the significant achievements highlighted is the Shakti Yojana, which empowers women by providing free travel opportunities, symbolizing a step toward self-reliance. More than 50 lakh women and students have already benefited from this initiative, with women having undertaken 43 crore journeys so far. This scheme, valued at Rs 1,000 crore, stands as a testament to the government's commitment to social progress. 
The Gruha Jyothi Yojana, designed to alleviate the impact of rising prices, has illuminated 1.48 crore households with up to 200 units of free electricity. 
Another noteworthy scheme, the Annabhagya Yojana, aims to combat hunger by providing 10 kg of rice per person to 1.28 crore poor families. This initiative has evolved to provide both rice and a direct financial transfer of Rs 170 to beneficiaries' accounts.
Chief Minister Siddaramaiah expressed the administration's overarching objectives, drawing inspiration from luminaries like Buddha, Basava, Ambedkar, Kuvempu, Kanakadasa, and Narayana Guru. He urged citizens to collaborate in steering the chariot of development, underscoring their commitment to inclusivity and equality.
With the people's trust demonstrated through the allocation of 135 seats in the assembly elections, the government is resolute in meeting the public's expectations. Looking ahead, the administration aims to continue its momentum, extending its focus to an allowance scheme (Yuva Nidhi) for unemployed youth by December. 
As the government successfully celebrates its first 100 days, they reflect on the strides taken and thank their supporters for their role in this pivotal juncture.
Last Updated Aug 28, 2023, 6:40 PM IST