Elderly parents are children's responsibilty: Karnataka High Court
The Karnataka High Court reinforced children's duty to care for elderly parents who gift property, citing neglect in a distressing case. Invalidating the gift, the court stressed statutory responsibility, highlighting parental mistreatment often going unreported. The case in Tumkur stressed the need for rigorous examination of such situations.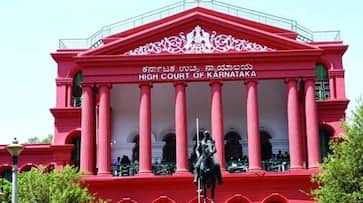 The Karnataka High Court, in a recent case, reinforced the responsibility of children to care for their ageing parents, particularly when they receive parental property as gifts. The case involved a daughter and son-in-law who received property as a gift from the father but allegedly assaulted and evicted the parents.
Chief Justice P.B. Varale and Justice Krishna S. Dixit, noted the concerning behaviour of the daughter and son-in-law after receiving the property. The court upheld the decision of the Sub-Divisional Officer of the Tumkur Zone 'Tribunal under the Parents' Welfare and Senior Citizens Maintenance Act', which invalidated the property acquisition through a gift deed.

Karnataka: High Court directs govt to introduce audio announcement in buses
The High Court emphasized that caring for elderly parents is not merely a matter of goodwill but a statutory responsibility, echoing the sentiment of religious scriptures. The court expressed dismay at instances where children neglect this duty, citing the distressing case of parents being assaulted and thrown out of their homes.
The case revolved around Kavita, who was gifted property by her father, Rajasekharaiah, but allegedly failed to care for her parents as agreed. Despite claims of spending a significant sum on her father's medical treatment, she was accused of assaulting her father and evicting him and her mother from their home.

Alimony and matrimonial rights at risk in case of post-marriage religious conversion: Karnataka HC

The court's decision to uphold the invalidation of the property gift raised questions about children's responsibilities towards their elderly parents, stressing the need for authorities and tribunals to rigorously examine such cases. The court emphasized the gravity of the situation, highlighting that many instances of parental mistreatment go unreported.
The case, which happened in Basavapatnam, Gubbi Taluk, Tumkur, involved allegations that Kavita and her husband forced the sale of land and property to settle debts, contrary to the conditions of the property gift.
Last Updated Nov 13, 2023, 10:58 AM IST