CM Siddaramaiah champions educational equity: Karnataka announces scholarships for 9.6 lakh laborers' kids
Chief Minister Siddaramaiah reaffirmed the government's commitment to supporting the education of children from underprivileged working families in a recent address at the '2022-23 educational funding programme for the children of construction and other workers'. The initiative aims to provide scholarships to 9.6 lakh children of labourers, ensuring equal opportunities for quality education.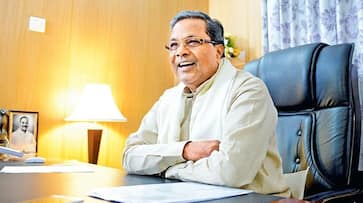 During the inauguration, Siddaramaiah emphasised the importance of enabling the children of workers to access better educational opportunities, echoing the belief that every child deserves access to education regardless of their family's economic background. Drawing from historical inequalities, he highlighted the societal disparities faced by the Shudra community and women, stressing the need to bridge these gaps. The Chief Minister's vision seeks to address these historical injustices by ensuring educational access for all segments of society and fostering equality as enshrined in the Constitution. By allocating scholarships from the welfare fund, the programme aims to facilitate the education of a significant number of children, numbering at 9.6 lakhs. He urged for unity among communities, cautioning against divisive forces that aim to create social rifts based on caste and religion.
Also Read: Karnataka BJP rift: BS Yediyurappa and DV Sadananda Gowda clash over retirement controversy
The Chief Minister reiterated the government's commitment to upholding the principles of social justice, advocating for unity and equal opportunities for all citizens, irrespective of their background. Deputy Chief Minister DK Shivakumar further supported this initiative, urging workers to contribute their insights, which would aid in designing programmes that align with their needs. He emphasised the importance of nurturing the potential of the workers' children, considering their growth pivotal for the nation's progress. 
It was highlighted that there was a concerning proposal by the BJP government during the COVID-19 pandemic, indicating a move to levy three times the regular ticket fare for workers journeying back to their hometowns.
The proposal, which sought to triple the transportation costs for workers returning to their native places, was brought to attention. The programme witnessed the presence of notable political figures, including Minister Santosh Lad, KH Muniyappa, Vidhan Parishad Chairman Basavaraja Horatti, MLA Srinivas.
Last Updated Nov 10, 2023, 2:07 PM IST