Telangana Election 2023: Independent candidate dies by suicide over online 'sextortion'
An independent candidate, who was contesting the Telangana Assembly elections from Nizamabad Urban constituency, allegedly died by suicide linked to an online 'sextortion' attempt by cyber fraudsters, said police. The 30-year-old was asked to pay Rs 10 lakh by the cybercriminals.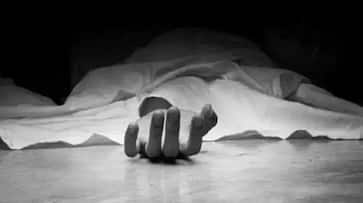 A 30-year-old independent candidate from the Nizamabad urban Assembly constituency, Yamaganti Kannaiah Goud, took his own life by hanging at his residence on Saturday night. The death is linked to an online 'sextortion' attempt by cyber fraudsters, said police on Sunday. It was reported that con artists had threatened to post the candidate's video on social media.
According to the police, the people involved in cyber fraud demanded a sum of Rs 10 lakh from the 30-year-old, threatening to share a video of him taken during a video call with a woman, along with his nomination paper, on social media platforms.  According to authorities, the video chat he made with the woman had been taped by the con artists.
Also Read | UFO sighted in Manipur? Imphal airport on high alert after unidentified object spotted
The candidate was found hanging from the ceiling fan on Saturday night in his Nizamabad town home. A high-ranking police officer stated that the candidate got a message from an unknown number on his phone that included a photo of a lady from an instant messaging app. After that, he started a conversation with the woman that was followed by a video call between them.
Then, he got a call from someone else demanding Rs 10 lakh and threatening to release his nomination form and the video footage of him speaking with the woman on social media if the money was not paid.
The caller then shared a portion of the tape and his nomination document, stating that it was being posted on social media, after he declined to pay the money. Distraught by these actions, he purportedly took the extreme step, the official said.
Also Read | Uttarkashi tunnel collapse: Vitamin supplements, anti-depressants, dryfruits and more given to workers
The police opened a case under sections 306 (abetment of suicide) and 384 (extortion) of the Indian Penal Code (IPC) in response to a complaint submitted by the candidate's family. Kannaiah was allocated the rolling pin symbol by the election commission. 
Last Updated Nov 20, 2023, 9:20 AM IST