Sikh doctor shaves off beard to serve COVID-19 patients
The doctor said that the mandatory N95 mask was not able to cover his face properly due to his beard and this prevented him from going very close to COVID-19 patients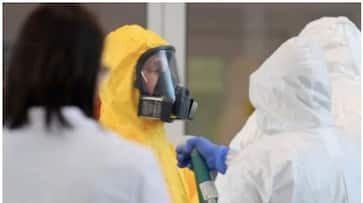 Dr Sanjeev Singh-Saluja, a Canada-based Sikh man shaved off his beard so he could treat patients who have contracted COVID-19. He is a physician at the McGill University Health Centre's (MUHC) Montreal General.
The Sikh man took the step as he was unable to wear protective gear due to his beard. He decided to choose his duty over his faith for the greater good of society.
The doctor made the decision to shave off his beard after consultation with religious figures, family members and friends.  Along with the physician his brother Rajeet, a neurosurgeon attached to MUHC, also shaved off his beard.
In an interview with Montreal Gazette, Singh-Saluja said that another pillar of Sikh faith is "Seva" in which a person should serve mankind. He said that he chose it over "kesh". He added that he could have opted for not going very close to COVID-19 patients but that would have been against his medical oath and the pillar of "Seva" or service in this time of crisis.
Last Updated May 8, 2020, 5:53 PM IST