Self Made Millionaire and Cricket Analyst: Shera Jat is winning at the game of life
After many struggles in the world, Shera Jat made it big in the entrepreneurial world, without any inherent opportunities.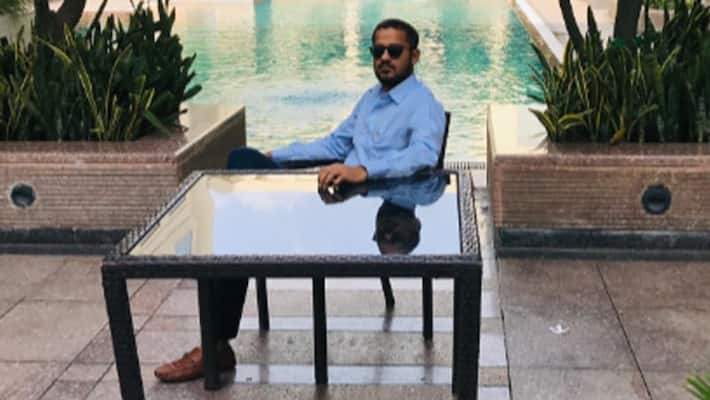 Self-made millionaires are a different breed, they make it to the big leagues without any handouts or promotions. They represent the true epitome of hard work and reflect a strong resolute mindset. They educate themselves to the highest extent and then apply their profound knowledge in the markets of their choice, to be honest, most of them make it to the big leagues.
Shera Jat is no different from these impressive personalities. After many struggles in the world, he made it big in the entrepreneurial world, without any inherent opportunities.
 
Presently in the prime age of 25, Shera Jat was born on the 8th of February 1995 in the Indian state of Rajasthan. He was mentored by his father from a very young age, which might have sowed the strings of entrepreneurship in him.  Growing up in Dubai, he received a lot of exposure to the entrepreneurial world around him- the world fascinated him and he was amazed by the infinite possibilities it possessed within itself. Jat had a passion for travel and had soon acquired a mentality for hard work to reach his goals. He was prepared to try and make it big in his life.
 
After he completed his education at the prestigious Rajasthan University, he loved to work hard and soon enough took a risk by entering the Indian markets. Jat was smart enough to apply all that he learned in the university and applied it to the market. His professional attitude also helped him to succeed in the business world. Jat has a passion for getting caught up in the work he does and also loves to work hard, for all his worth. He knows when to enter and exit from the market, through his shrewd analysis of the business cycle. He says his motivation comes from the music he hears and also through the hard work ethic he possesses.
 
Jat gets his inspiration from Salman Khan and Virender Sehwag, and their passion for hard work along with their success-driven attitude. He adores the game of cricket and often emulates and adopts the work ethic that cricket athletes possess, which also is one of the biggest factors that have helped him to succeed in his endeavours. Jat ponders over the fact that his success is not overnight but is a result of hard work and a strong positive mindset. He has a vision of touching a lot of lives around the world with these plans and businesses. With Shera Jat's adherence towards commitment and also his work ethic we are sure he will be able to reach his goals in no time.
 
Last Updated May 17, 2021, 4:28 PM IST