Punjab hand chopping case: Andhra Pradesh cops salute Harjeet Singh's bravery, wish for speedy recovery
Rajya Sabha MP Rajeev Chandrasekhar too showed his solidarity for Punjab SI Harjeet Singh and wrote that the recovery of of his hand is a source of inspiration and upliftment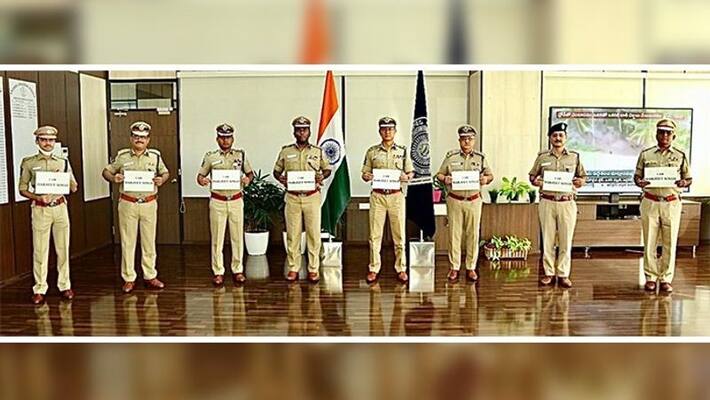 Hyderabad/Bengaluru: In an act of solidarity for Punjab sub inspector Harjeet Singh, whose hand was chopped off by Nihangs in Patiala over a clash, Andhra Pradesh police personnel saluted his bravery.
In a campaign called 'I am Harjeet Singh', police personnel expressed their support and lauded Harjeet Singh's bravery for his exemplary sacrifice during an attack in Patiala on April 12. The personnel believes that Harjeet Singh has become a symbol against attacks on police and other frontline workers. 
Anjani Kumar, Hyderabad police commissioner, in a letter to DGP Punjab, said, "Today, more than 2,000 police officers wore the name plate of brave Harjeet Singh of our fraternity. We feel proud that we wear the same khaki which he wears."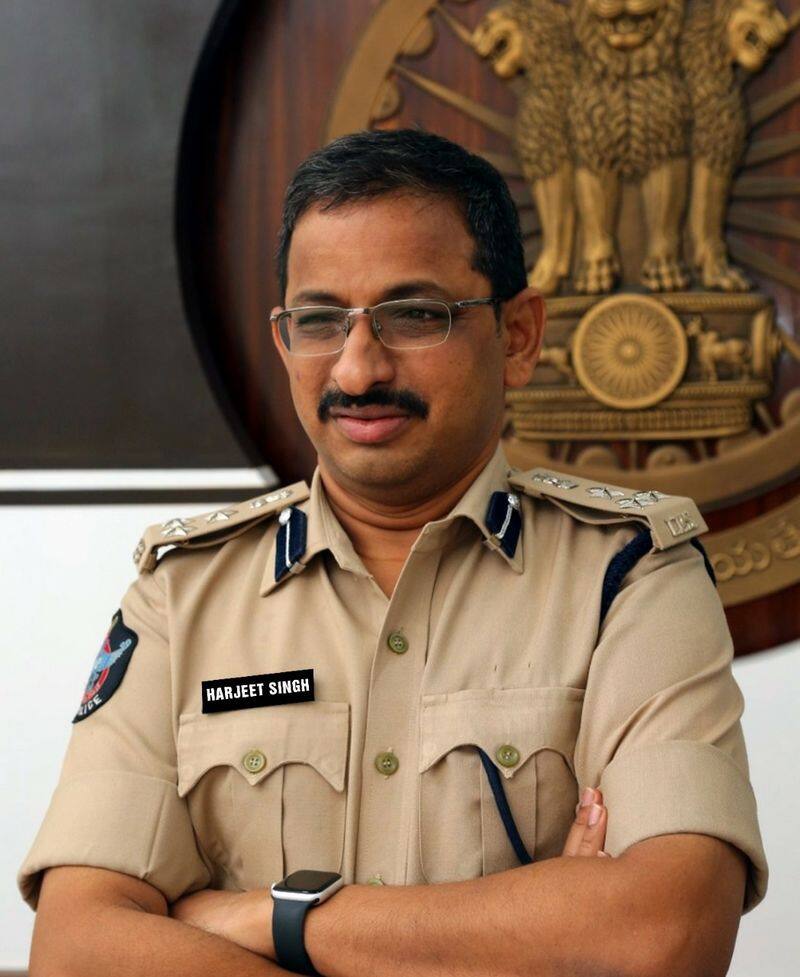 "Harjeet Singh is an inspiration for the entire police department, we respect and take it as an initiative to render our service to protect the people of the state. We feel proud for being a police officer. We salute Harjeet Singh and we are proud to be called as Harjeet Singh. We stand for the safety and security of the state by providing protection to people by keeping coronavirus away, DGP Damodar Gautam Sawang.  
Singh, then an assistant sub-inspector, was promoted to the rank of sub-inspector in recognition of his "exemplary courage".
Meanwhile, Rajya Sabha MP Rajeev Chandrasekhar took to Twitter to salute the bravery and exemplary courage that inspires everyone. 
He wrote, "This is the uplifting story for tdy - The recovery of SI Harjeet Singh of @PunjabPoliceInd who was attackd by criminals on Apr 12 n almost lost his hand. Waheguruji ka Khalsa Waheguruji ki Fateh 🙏🏻 #IndiaFightsCorona."
In the video, the sub-inspector can be seen in high spirits as he responded to questions about his health.  
Harjeet Singh was rushed to the Postgraduate Institute of Medical Education and Research (PGIMER) after the attack. The doctors, however, reattached the severed hand after seven hours of complex reconstructive surgery. 
Last Updated Apr 28, 2020, 12:51 PM IST