Delhi cop runs school for kids who can't afford online classes
A Delhi police constable Than Singh takes classes for kid belonging to the economically backward classes, keeping in mind COVID-19 health hygiene protocols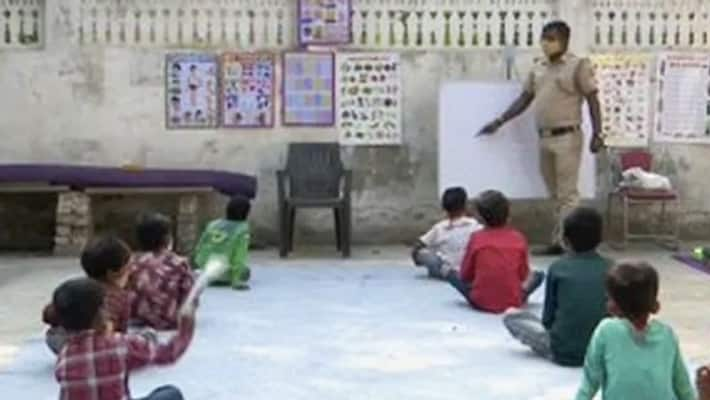 Bengaluru: They alone live who live for others. The rest are more dead than alive!
A Delhi police constable exemplifies just this! Than Singh is the man in question.
Singh used to take classes physically. But all thanks to the COVID-19 lockdown, he had to suspend his classes.
But he could not afford it for a long time. As other schools resumed classes online, he was forced to reopen his school.
Other reasons for reopening his school are that his students can't remain idle nor do they have the capacity to buy gadgets. Most of his students hail from lower-economy classes.
"I have been running this school for a long time but during the start of the pandemic I closed it for children's safety. But, when I saw many students were not able to take online classes, I decided to restart my school because they don't have things like phone and computers," he says as reported by ANI.
But it is also to be noted that the constable has not compromised on health protocols. All necessary health hygiene are being followed to ensure COVID-19 doesn't spread.
"I am also providing them sanitisers, masks and we practice social distancing in our class," he further adds.
Such endeavours truly reiterate that there are selfless souls who go the extra mile to lend a helping hand to the children of lesser God.
"I'd been running this class since before pandemic. These children can't take online classes & I want them to study so they don't get mired in bad company & criminality," adds the constable. 
Last Updated Oct 19, 2020, 5:28 PM IST