Kerala News Highlights: Nipah virus: Holiday for educational institutions till Saturday in Kozhikode
Kerala News highlights: Nipah virus: Holiday for educational institutions till Saturday in Kozhikode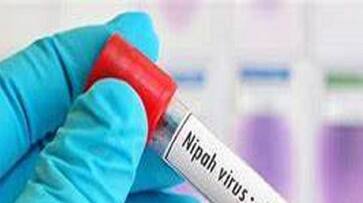 4.00 PM: Solar case: Opposition leader V D Satheesan demands probe on CBI's findings
Opposition leader V D Satheesan demanded an inquiry into the suspected conspiracy mentioned in the Central Bureau Investigation (CBI) report on the solar case. The report revealed a complex plot aimed at implicating former Kerala Chief Minister Oommen Chandy in a sexual harassment case. According to him, Broker Nandakumar is an LDF government aide, and VS Achuthanandan's name was brought up in the controversy to protect Chief Minister Pinarayi Vijayan.
---
3.00 PM: Nipah outbreak: Monoclonal antibody arrives in Kerala, says Health Minister Veena George
---
2.30 PM: Nipah virus: Holiday for educational institutions till Saturday in Kozhikode
---
1.30 PM: Tanur custodial death to be probed by Thiruvananthapuram CBI office
To the CBI's Thiruvananthapuram office, a performance regarding the transfer of the case was delivered about two weeks ago. Amidst these events, the Kerala High Court has also instructed the CBI to take up the investigation. Soon, a decision will be made in this regard. Additionally, a decision will be made as to which officer would oversee the investigation. Officials at the CBI office in Thiruvananthapuram are now awaiting directions from Delhi.
---
12.00 PM: Results of 11 samples to receive today from Pune; central team arrives 
The test results of 11 samples sent to the Institute of Virology, Pune for testing will be received on Thursday. Meanwhile, a five-member central team has arrived in Kozhikode to examine the state of affairs. The five-member team of experts, led by Dr Himanshu Chauhan, reached Kozhikode collectorate.
---
11.30 AM: '17 custodial deaths during LDF regime...' Chief Minister Pinarayi Vijayan informs Kerala Assembly
Chief Minister Pinarayi Vijayan on Wednesday (Sep 13) said in the Assembly that there have been a total of 17 custodial deaths in Kerala while the Left Democratic Front (LDF) has been in power.  The Chief Minister replied in writing that 22 police officers were suspended in these incidents. He was responding to a query put forth in the Assembly by the Opposition, which claimed that the state's home department was a colossal failure.
Read more: '17 custodial deaths during LDF regime...' Chief Minister Pinarayi Vijayan informs Kerala Assembly
---
10.45 AM: Man attempts suicide after setting son, family on fire in Thrissur
A man poured petrol on his son and his family and set them on fire at Chirakkekodu on Wednesday. Joji( 38), his wife Liji (32), and son Tendulkar (12) were burned. Police said Joji's father, Johnson, tried to commit suicide by consuming poison after the incident. The incident happened after a family quarrel between the father and the son. Locals came to know when Johnson's wife ran outside seeking help.
Read More: Kerala: Man attempts suicide after setting son, family on fire in Thrissur
---
10.15 AM: NIA puts up wanted posters of PFI members in Shoranur
The Popular Front of India (PFI) leaders' wanted posters have been posted at Shoranur railway station by the National Investigation Agency (NIA), a prohibited organisation. People who provide information on the fugitives will receive enormous rewards, according to the announcements. The informants' identities will be kept confidential.
---
9.30 AM: ED to interrogate MLA A C Moideen again in Karuvannur bank fraud case
The Enforcement Directorate (ED) will again question former minister and CPM MLA A C Moideen in the Karuvanur bank scam. ED has asked him to appear on September 19. According to reports, Moideen's asset-related documents were incomplete, and the agency has been requesting more information.
---
8:45 AM: Nipah confirmed in a health worker in Kozhikode
Kozhikode: A fifth case of Nipah virus infection has been confirmed, involving a healthcare worker in Kozhikode on Wednesday. Rajaram, the District Medical Officer of Kozhikode, reported that samples from two healthcare workers have been dispatched to the National Institute of Virology in Pune for testing.
---
8.28 AM: Kerala State Film Awards 2022 distribution today
The Kerala State Film Awards 2022 distribution will be held today at 6 pm in Nishagandhi Auditorium, Thiruvananthapuram. The awards will be presented by Chief Minister Pinarayi Vijayan. As many as 47 artists, including Mammootty, Kunchacko Boban, Alencier, Vincy Aloshious, Lijo Jose Pellissery, Mahesh Narayanan, M Jayachandran, Rafeeq Ahmed among others, will be presented the awards.
---
8.17 AM: Nipah scare: BDS student admitted in Thiruvananthapuram tests negative
In a relief for Thiruvananthapuram, the student who was under observation after showing symptoms of the Nipah virus has tested negative. The test was carried out at the Institute of Advanced Virology (IAV) in Thonnakkal. According to the authorities, the student's condition is stable and was suffering from a normal fever only.
---
8.10 AM: Nipah virus: Educational institutions to shut for 2 days in Kozhikode
In the wake of the Nipah virus spread, the Kozhikode district collector has announced a two-day holiday for educational institutions (including anganwadis and madrassas), that is on Thursday and Friday. However, the university exams will be conducted as per the schedule.
Last Updated Sep 15, 2023, 3:57 PM IST