'17 custodial deaths during LDF regime...' Chief Minister Pinarayi Vijayan informs Kerala Assembly
Kerala Chief Minister Pinarayi Vijayan in the Assembly said that a total of 17 people died in police custody during the LDF government's regime and action was taken against 22 police officers.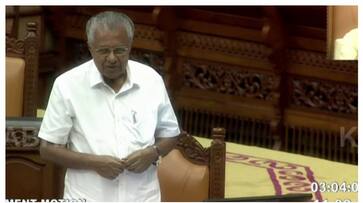 Thiruvananthapuram: Chief Minister Pinarayi Vijayan on Wednesday (Sep 13) said in the Assembly that there have been a total of 17 custodial deaths in Kerala while the Left Democratic Front (LDF) has been in power. The Chief Minister replied in writing that 22 police officers were suspended in these incidents. He was responding to a query put forth in the Assembly by the Opposition, which claimed that the state's home department was a colossal failure.
In answer to an unstarred query by Tirur MLA Kurukkoli Moideen, the Chief Minister in the Legislative Assembly confirmed the number of custodial deaths that had occurred since May 2016. A total of 17 persons died during this time, according to CM Vijayan.  11 persons died in police custody during the first Pinarayi administration, while six more died in the districts of Thiruvananthapuram, Kannur, Palakkad, Ernakulam, Thrissur, and Malappuram during the administration's second term. Of the 17, 16 died while in police custody and one while in judicial custody. The latest custodial death was that of a young man named Thamir Jiffri in Tanur, Malappuram.
In answer to a query from Manjalamkuzhi Ali MLA regarding the government's legal action in cases of custodial deaths, the chief minister said that action had been taken against a total of 40 officials and 22 officers had been suspended. Of these, 13 officers were later reinstated.
Last Updated Sep 14, 2023, 11:51 AM IST