Kerala News HIGHLIGHTS: CMDRF misappropriation: HC refuses to entertain Lokayukta's decision
Kerala News HIGHLIGHTS: A complaint was made to the Lokayukta against the Chief Minister and the ministers of the former Left government, stating that they had distributed money from the relief fund to those who were not eligible.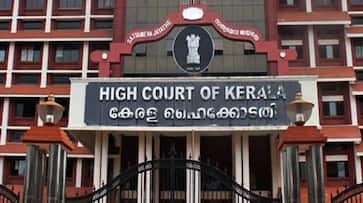 4.50 PM: CMDRF misappropriation: HC refuses to entertain Lokayukta's decision
The Kerala High Court dismissed the appeal against the Lok Ayukta's decision to refer the case against Chief Minister Pinarayi Vijayan and the former Cabinet members for alleged misuse of the Chief Minister Disaster Relief Fund (CMDRF) to a Full Bench made up of the Lok Ayukta and both the Upa-Lok Ayukta on Tuesday.
---
2.30 PM: Speaker AN Shamseer's controversial statement: NSS to observe 'Faith Preservation Day' on Tuesday
In response to recent statements made by Speaker AN Shamseer, the Nair Service Society (NSS) has strongly protested. The NSS recommended that the government act and issue a real apology, withdrawing the comment, rather than trivialising the situation. There will be a "Faith Preservation Day" on Wednesday, according to the NSS.
---
1.30 PM: Drug-trafficking accused dies in police custody in Tanur
Sammy Geoffrey, who was arrested for drug trafficking, died in police custody in Tanur, Malappuram. The police took nabbed five people including Geoffrey into custody near Deodar Bridge last night. According to the police, 18 grams of MDMA were seized from their possession. He died while taking him to a private hospital after he complained of uneasiness. The police registered a case of unnatural death. The deceased is a Tirurangadi native. 
---
1.00 PM: After Muhammad Muhsin, 14 others resign from CPI district council
Soon after Pattambi MLA Muhammad Muhsin resigned from the CPI district council on Tuesday, 14 others also tendered their resignation. CPI leadership previously demoted the MLA from the executive committee after he was found engaging in dissident activities. To express solidarity with Muhsin, 14 CPI representatives from Pattambi, Kuzhakmandam, Mannarkkad, Malampuzha and Sreekrishnapuram resigned from the district council.
---
12.50 PM: Not to circulate victim's photograph: Ernakulam POCSO court on Aluva crime
---
11.45 AM: Aluva case: Asafaq Alam was an accused in a molestation case before in Ghazipur
In a crucial revelation, Asafaq Alam, the accused in the Aluva murder case, is also an accused in the molestation case. He was in jail for trying to molest a 10-year-old girl and was arrested by Ghazipur police in 2018. After spending a month in prison in Delhi, he was released on bail and went into hiding.
Read More: Aluva murder case: Asafaq Alam is a POCSO accused in Ghazipur; attempted to molest 10-year-old
---
10.15 AM: Dr Vandana Das death case: Crime Branch to submit charge sheet today
The Crime Branch will submit a charge sheet today in Dr Vandana Das murder case in the Kottarakkara Chief Judicial Magistrate Court. The investigation team found that the accused Sandeep deliberately killed Dr. Vandana Das. Last day, the Kollam Principal District Sessions Court rejected the bail application of the accused G. Sandeep. 
---
9.20 AM: Nursing student commits suicide at home over lack of money to pay fees
A nursing student Athulya was found hanging at her residence in Konni, Pathanamthitta. She was studying at a nursing college in Bengaluru. The family said that the daughter committed suicide due to a lack of money to pay the fees. Athulya acquired nursing admission in Karnataka with financial support from a private trust in Bengaluru by offering study assistance including a loan. However, the trust officials were recently arrested by the Karnataka police in a fraud case.
---
9.15 AM: Panangad police yet to return football to children that hit jeep
The Panangad police have not yet released the football that was taken into custody for allegedly hitting on their jeep last week. The people are questioning the police's obstinacy. The locals in Nettur got a new football for the children. 
Read More: Bizarre! Football taken into custody after it hits Kerala Police jeep
---
8.30 AM: Mumbai-bound flight delayed from Kochi over bomb threat
A Mumbai-bound Indigo flight was delayed to take off from Nedumbassery airport on Tuesday after a woman stated that there was a bomb in her baggage during the security check. The Thrissur native woman was handed over to the Nedumbassery police.
---
8.22 AM: Pattambi MLA Muhammad Muhsin resigns from CPI Palakkad District Council
In the resignation letter, he stated that this is in protest against the one-sided attitude of the district leadership. The district executive meeting today will take a decision on Muhsin's resignation. 
 
Last Updated Aug 3, 2023, 12:57 PM IST