Kerala: Discarded lottery ticket becomes lucky number for Kottayam man; wins Rs 1 crore
Auto driver hailing from Kottayam won the first prize worth Rs 1 crore for his lottery Fifty-Fifty FF 69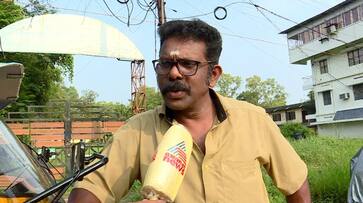 Kottayam: Winning a lottery ticket is an inexplicable moment of sheer euphoria and disbelief. It's as if the world momentarily stops, and an incredible rush of happiness surges through your entire being. The realization that you hold the winning ticket fills you with a sense of unimaginable luck and gratitude. It's a transformative experience, igniting dreams of a brighter future and the freedom to pursue one's deepest desires. 
Auto driver Sunil, hailing from Kottayam, won the first prize worth Rs 1 crore for his lottery Fifty-Fifty FF 69. He was in for a pleasant surprise when he checked a discarded lottery ticket and discovered that he had won a jackpot. Sunil's stroke of luck was extraordinary, as he initially thought the ticket was worthless and left it aside.
Sunil's consistent habit of keeping his lottery tickets together turned out to be the key to his unexpected luck. Despite numerous attempts, Sunil was unsuccessful in winning the lottery. When he initially checked the Fifty Fifty lottery ticket, Sunil thought he was not the winner. However, Sunil recalled that the first prize was drawn in Alappuzha, while the second prize went to Kollam district.
Nevertheless, his doubts arose when he suspected that he might possess the ticket with the number 600, the winning ticket for the first prize. Subsequently, upon rechecking the ticket, Sunil was shocked to find that he was indeed the lucky first prize winner. His practice of not discarding or tearing up lottery tickets worked in his favor.
Sunil revealed that he had various loans, including a gold loan, and that his primary goal is to clear all his debts.
Last Updated Oct 22, 2023, 12:12 PM IST