Cardiologist Gaurav Gandhi, who performed over 16,000 heart surgeries, dies of heart attack at 41
Cardiologist Gaurav Gandhi died of a heart attack in his sleep at the age of 41 at his residence in Gujarat's Jamnagar. The medical circle is shocked at his death, caused due to a cardiac arrest.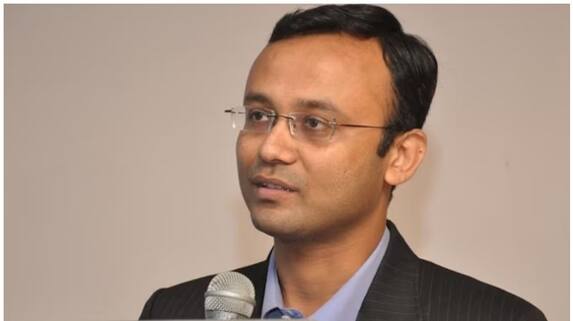 Dr Gaurav Gandhi, a distinguished cardiologist from Gujarat's Jamnagar, died on Tuesday after a heart attack. According to reports, the 41-year-old doctor has conducted over 16,000 heart procedures throughout his successful medical career.
Gandhi had normal food for dinner and went to sleep after a while.  His relatives stated that they saw no discomfort in his behaviour and that he made no indication of a concern that night. They also stated that his health was as good as rain.
He did not, however, wake up the next day. His family members tried to get him up around 6 a.m., a bit later than normal, but he did not respond. The family hurried him to the hospital, where he was pronounced dead on arrival. Doctors determined that he died as a result of a heart attack. 
Also Read | Shootout in Lucknow court: Gangster Sanjeev Jeeva, close aide of Mukhtar Ansari, shot dead
Despite the quick response and medical care, Dr Gandhi died in the hospital, leaving a vacuum in the medical community and the lives of his loved ones.
Meanwhile, according to some media reports, the doctor complained of chest symptoms at 4 a.m. on Tuesday and was transferred to a private hospital where he had previously worked. The official said, "A cardiogram was performed, and Gandhi was treated for acidity."
Dr Gaurav Gandhi received his basic medical degree in Jamnagar and then specialised in cardiology in Ahmedabad before relocating to his hometown to start his practise. He was an active participant in the 'Halt Heart Attacks' Facebook campaign, demonstrating his commitment to increasing awareness about heart health and preventative techniques. His great achievements to medicine garnered him acclaim, and he received recognition on Republic Day for his exceptional medical services and research.
Also Read | Air India sends aircraft to small Russian town to evacuate 232 people on Delhi-San Francisco flight (WATCH)
Gandhi is survived by his wife, Devanshi, who is a dentist, along with their two children and his parents.
Last Updated Jun 7, 2023, 5:38 PM IST