Demonetisation: Free food at this Maharashtra Dhaba for cashless travellers
This restaurant is in Akola, Maharashtra named, Maratha Dhaba.
Hoarding outside the hotel reads 'Please have a nice meal and you can come and pay later.'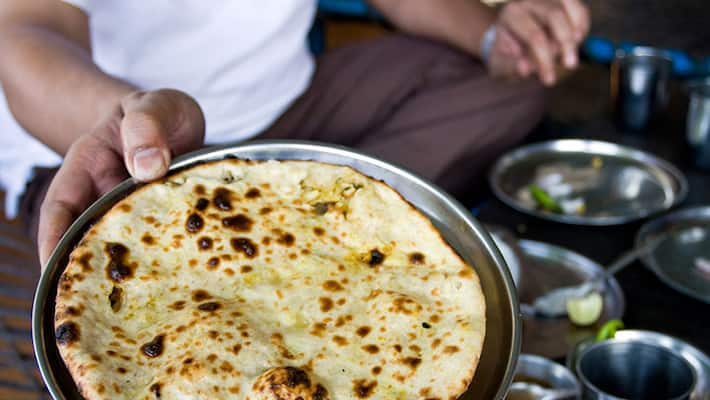 Demonetisation has caused some serious inconvenience to the people of this nation. After the ban on ₹500 and ₹1000 currency notes, the day to day small scale transaction has been impacted badly which will soon show its effect on the economy. 
Nonetheless, the government is determined to carry on with its decision, and PM Modi has repeatedly assured that this 'minor inconvenience' is for the greater good of the nation. 
In the middle of all the chaos, there is a restaurant in Akola, Maharashtra named, Maratha Dhaba, that is offering free food to the travellers who do not have any money or change to pay for dining here. 
Located on National Highway 6, this is a family restaurant that serves food to travellers coming from or going to Gujarat, Maharashtra, Chhattisgarh, Odisha, Jharkhand and West Bengal. 
This restaurant has put up a hoarding that says 'If you only have ₹500 or ₹1,000 in your pocket and need to eat, don't worry. Please have a nice meal and you can come and pay later.'
While talking to NDTV, the owner, Sandip Patil, said, "Banks are crowded, ATMs have run out of cash. So, ever since Prime Minister Narendra Modi made the announcement and we realised that people were in a soup, we decided to open our doors to everyone."
Truly, a commendable initiative during this cash crunch situation. 
Last Updated Mar 31, 2018, 6:42 PM IST