Explained: Why are 20 IAS coaching centers under scanner?
The Central Consumer Protection Authority (CCPA) is investigating 20 IAS coaching centers for alleged misleading advertising and deceptive trade practices. Fines have already been imposed on some institutes, and notices issued to others for concealing important information about successful students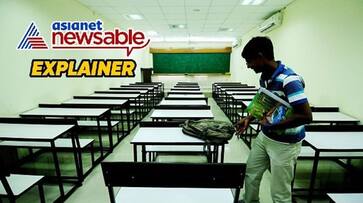 The Central Consumer Protection Authority (CCPA) has initiated a comprehensive inquiry into the activities of 20 IAS coaching centres due to allegations of misleading advertising and unfair trade practices. These institutions have come under scrutiny for employing deceptive tactics, such as using the names and images of high achievers and toppers, in an effort to sway prospective IAS aspirants. 
Who is under the scanner?
In light of this investigation, the CCPA has taken significant actions, including imposing fines of ₹1 lakh on four coaching centres, which are Rau's IAS Study Circle, Chahal Academy, IQRA IAS, and IAS Baba.
Additionally, notices have been issued to other institutes, namely Vajirao & Reddy Institute, Khan Study Group IAS, APTI Plus, Analog IAS, Sriram's IAS, BYJU's IAS, Unacademy, NEXT IAS, Drishti IAS, Vision IAS, Yojana IAS, Plutus IAS, ALS IAS, Rau's IAS Study Circle, and more. 
Why are the coaching centres under scanner?
These notices were issued over the last eighteen months, owing to the deliberate concealment of vital information regarding the success of their students. While fines have already been imposed on four institutions, ongoing investigations are focused on the others.
The situation stems from a prevalent practice among coaching centres that tend to intensify their marketing efforts once the UPSC (Union Public Service Commission) exam results are announced. On average, every year, around 900 students manage to successfully pass the UPSC exam out of a massive pool of over 10 lakh candidates. 
However, in the case of the 2022 UPSC results, only 933 candidates were recommended. Surprisingly, the 20 institutes in question reported a number of selections significantly exceeding the UPSC's recommendations. This has raised concerns regarding the legitimacy of the claims made by these coaching centres, many of which allegedly attribute the same rank holder as their student, often misleading prospective candidates.
What are the other problems identified?
One of the key issues identified by the CCPA is the lack of transparency regarding the courses that successful students undertook with these institutes. This omission in the disclosure leaves aspiring candidates in the dark about the exact qualifications and accomplishments of the students, which could lead them to choose an institute with an inadequate track record for their specific examination. 
The Rs 58,088 crore industry
Proper disclosure is deemed vital to combat deception within the industry and enable candidates to make well-informed choices. The CCPA underlined the importance of rectifying such practices within the coaching industry, given that the current market revenue of this sector in India stands at a substantial Rs 58,088 crore. 
It is noteworthy that annually, nearly 2 lakh students flock to Kota in Rajasthan for coaching purposes, while Delhi remains a central hub for UPSC Civil Services Examination (CSE) coaching. The ongoing investigation seeks to ensure greater transparency and fairness within the coaching industry, safeguarding the interests of aspiring IAS candidates.
Last Updated Oct 23, 2023, 8:42 PM IST