ED summons CM Arvind Kejriwal for questioning in Delhi liquor excise policy case on Nov 2
The Enforcement Directorate (ED) on Monday summoned Delhi Chief Minister and AAP national convener Arvind Kejriwal, asking him to appear before them on November 2 in connection with the Delhi excise policy case.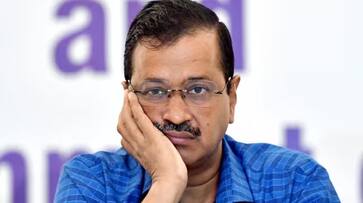 The Enforcement Directorate (ED) on Monday summoned Delhi Chief Minister and leader of the Aam Aadmi Party (AAP), Arvind Kejriwal, for questioning in a money-laundering case related to the previously discarded liquor excise policy on Thursday, November 2. The 55-year-old Delhi CM has been issued summons under the Prevention of Money Laundering Act (PMLA) and the ED will record his statement once he deposes before the investigating officer of the case in the nation's capital.
In the case's chargesheets, the ED has repeatedly named Kejriwal, alleging communication between the accused and the Aam Aadmi Party (AAP) leader concerning the formulation and implementation of the now-defunct Delhi Excise Policy 2021-22.
This summons is linked to the case that led to the arrest of his former deputy, Manish Sisodia, back in February of this year. Earlier in April this year, Kejriwal was called for questioning by the Central Bureau of Investigation (CBI) in connection with the same case.
On Monday, the Supreme Court denied two bail requests from former Deputy Chief Minister and AAP member Manish Sisodia in cases involving corruption and money laundering. These cases are tied to the alleged scam surrounding the Delhi excise policy. The court mentioned the potential establishment of a transfer amounting to Rs 338 crore in this matter.
Last Updated Oct 30, 2023, 10:50 PM IST