Did you know Parliament House was opened on January 18, 1927?
According to archival documents and rare old images, a grand ceremony was held on January 18, 1927 to mark the opening of the majestic building, then called as the Council House. The building, with a diameter of 560 ft and circumference of one-third of a mile, was designed by Sir Herbert Baker, who along with Sir Edwin Lutyens was chosen to design the new imperial capital in Delhi.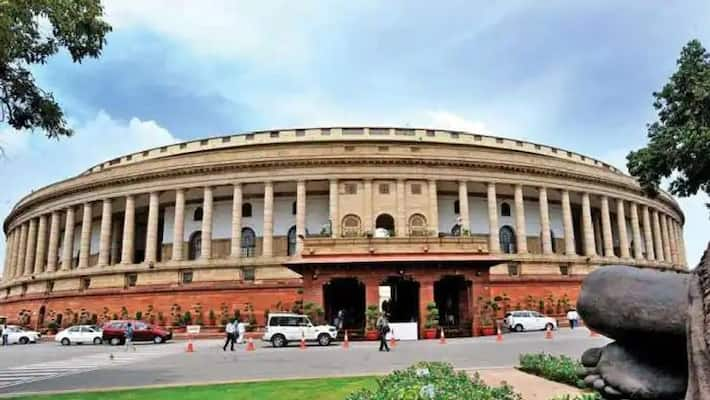 The beautiful Parliament House was opened on this day 96 years ago by the then Viceroy Lord Irwin. It may soon be replaced as the nation's revered legislature by a new structure that is being built nearby. In a time when the new imperial capital of the British Raj, New Delhi, was being constructed at a site in the Raisina Hill area, the historic building, an architectural marvel with its charming circular design and an impressive colonnade of 144 creamy sandstone on the first floor, was opened amid much fanfare.
A major event to celebrate the opening of the magnificent structure, then known as the Council House, was conducted on January 18, 1927, according to historical records and rare antique photographs.
The Duke of Connaught of Britain set the cornerstone for Parliament House on February 12, 1921, when the country was still forming and Independence was still 26 years away. He declared it will serve as "the emblem of India's rebirth to far greater destinies."
Also Read | 'Plane door opened by mistake...' Aviation Minister Jyotiraditya Scindia on Tejasvi Surya's IndiGo flight act
The structure, which has a 560-foot diameter and a 1.3-mile circumference, was created by Sir Herbert Baker, who was also selected to work alongside Sir Edwin Lutyens on the new imperial capital in Delhi.
The Winter session of Parliament, which ended on December 23—six days ahead of schedule—was the last legislative session held there until the end of the year 2022. Opposition lawmakers repeatedly forced adjournments in the last days because they wanted to debate the border dispute with China.
Also Read: From the India Gate: Cabinet berths, risky political manoeuvres and more
In its 96-year history, the landmark structure has also watched the dawn of Independence in 1947, heard the echoes of Jawaharlal Nehru's famous "Tryst With Destiny" speech inside its renowned chambers, and seen the foundation for a new Sansad Bhavan laid.
The new Parliament building, whose foundation was laid in December 2020 by Prime Minister Narendra Modi, is being built in its vicinity and the work was expected to be completed before the Winter Session. 
(With PTI Inputs)
Last Updated Jan 18, 2023, 5:15 PM IST