'Plane door opened by mistake...' Aviation Minister Jyotiraditya Scindia on Tejasvi Surya's IndiGo flight act
Media outlets quoted Civil Aviation Minister Jyotiraditya Scindia as terming the incident as an accident for which Surya has apologised.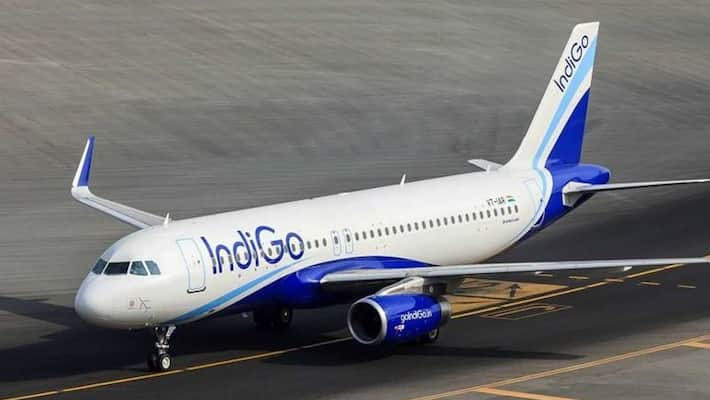 Civil Aviation Minister Jyotiraditya Scindia on Wednesday seemed to be giving a clean chit to fellow BJP MP Tejasvi Surya, who reportedly opened the emergency exit of an IndiGo flight during the boarding process has sparked concerns about aviation safety rules being taken for granted.
Also Read: From the India Gate: Cabinet berths, risky political manoeuvres and more
"When the incident happened, Tejasvi Surya reported it to the pilot and crew. The full protocol was followed as DGCA has investigated. Only after all checks the aircraft took off. He (Surya) himself apologised for the delay caused due to the incident," Civil Aviation Minister Jyotiraditya Scindia said. He refused to react to remarks made by several Opposition leaders who had questioned why no action was being taken against the BJP MP, considering opening the emergency exit is a "punishable offence".
Flight 6E 7339 from Chennai to Tiruchirapalli on December  10, 2022, was about to taxi towards the runway when the emergency exit was reportedly opened. After much brouhaha, the airline issued a statement saying that the passenger had accidentally opened the emergency exit and that he had immediately apologised for the action. 
IndiGo further said that as per the Standard Operating Procedure, the incident was logged, and the aircraft underwent mandatory engineering checks. However, this process resulted in a major delay in the flight's departure.
BJP MP Tejasvi Surya and BJP Tamil Nadu President K Annamalai were reportedly seated next to the emergency exit of the aircraft, which had already been delayed by nearly 45 minutes.
The incident, which happened over a month ago but became a talking point now after the Bengaluru South constituency MP's name started doing the rounds as the culprit, has now put the scanner on the Director General of Civil Aviation (DGCA) about the next course of action it intends to adopt in the matter.
The DGCA says it has ordered a probe into the matter. According to rules, an aircraft is deemed to be in flight when all its external doors are closed following embarkation until the moment when any such door is opened for disembarkation. 
Also Read: NSG Calendar 2023: STUNNING photos that capture elite commandos in action
Last Updated Jan 18, 2023, 5:28 PM IST