Coronavirus: Kolkata reports 619 new COVID-19 cases; death toll reaches 999
The condition of Kolkata is worse than other districts of West Bengal. The city is at the top of the list of coronavirus infections. So far, 999 people have died in Kolkata due to COVID-19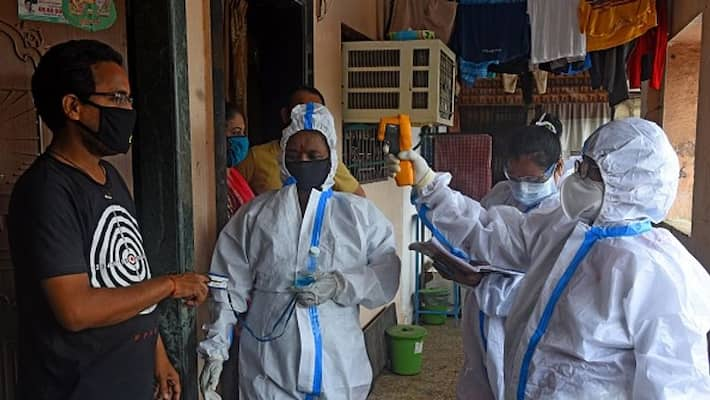 Kolkata: Out of the 54 COVID-19 deaths in a single day in West Bengal, 19 are from Kolkata. The condition of the city is worse than other districts of the state.
Almost every day, the city is at the top of the list in terms of coronavirus infections and deaths. This issue has raised concerns in Kolkata municipality. So far, 999 people have died in Kolkata due to the virus. The numbers were released by the state health bulletin.
There is still a ray of hope for Kolkata. In the last 24 hours alone, 580 people have recovered and returned home. The total number of recoveries is 22,170. In Kolkata itself, 619 people have been infected in the last 24 hours. The numbers estimate that 711 people were affected by the virus on Tuesday (August 11) in the city. Overall, the number of victims in the metropolis stood at 29,804.
Meanwhile, 54 people died in the state in one day. The number was 49 on Tuesday. As a result, the death toll in the state has risen in the last 24 hours. So far, the death toll in the state has risen to 2,203.
According to the bulletin of the state health department, 2,936 people have been infected with corona in one day in the state. This spike is more than the previous day.
According to statistics, the number of coronavirus cases in West Bengal is currently 1,04,326. There are still 26,003 corona active cases. In the last 24 hours, 2,936 people have returned home from hospitals.
On Tuesday, the number was 3, 067. The good news is that the recovery rate in the state has not dropped below 70%. So far, a total of 76,120 people have recovered in the state. The recovery rate has increased to 72.39%.
Looking at the current coronavirus situation in the state, the Union health ministry has already asked for an increase in the number of COVID-19 tests. The state is trying to increase the number of Corona tests every day. In the last 24 hours, there have been 27,712 COVID-19 tests in the state. Statistics say that this is the highest number of corona tests recorded in Bengal in a single day. So far, the total number of tests in the state stands at 11,86,923.
According to the health department bulletin, in the last 24 hours, 19 out of the 54 deaths in the state are from Kolkata. Besides, 13 died in North 24 Parganas, two in South 24 Parganas, and three in Howrah. One person died of coronavirus in Hooghly, two in West Burdwan, three in East Midnapore, two in Jhargram and one and three in Purulia-Nadia respectively. Three people have died in Jalpaiguri in north Bengal, one in Darjeeling, and one in Alipurduar in the last one day.
Last Updated Aug 13, 2020, 1:01 PM IST