Coronavirus: Impact of COVID-19 on medical adherence
By not following the prescriber's orders correctly, the patient will experience decreased effectiveness of treatment which can lead to the worsening of their condition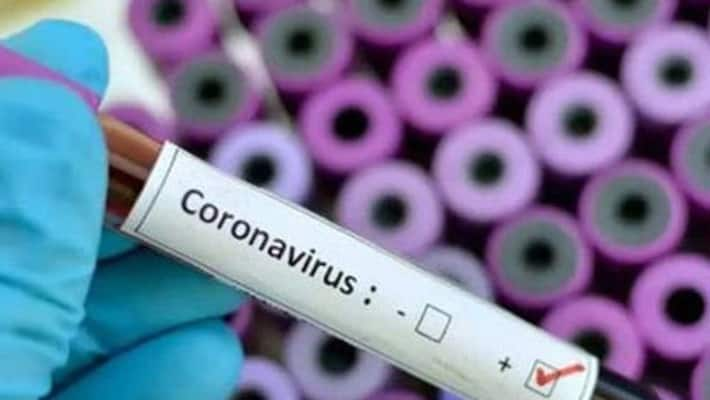 The COVID-19 pandemic can rightly be called the trigger to uncover and highlight one of the biggest public health problems that affect India. This problem is of-medication non-adherence.
Medication non-adherence is the intentional or unwitting failure to take medications as prescribed. By not following the prescriber's orders correctly, the patient will experience decreased effectiveness of treatment which can lead to the worsening of their condition.
Chronic diseases, which have shown an inexorable growth in India over the last decade, present a particular problem. Worsening of the condition leads to complications which tend to be irreversible. It could cause further deterioration in the quality of life, increased costs of healthcare, the potential for serious adverse events, and even death. 
Medical non-adherence: widespread health problem
Non-adherence is a worldwide problem. A World Health Organization (WHO) report of 2003 identified that among patients with chronic illness, approximately 50% do not take medication as prescribed. A report by US Pharmacist highlights that in the US, non-adherence can account for up to 50% of treatment failures, around 125,000 deaths and up to 25% of hospitalizations each year.
In the UK, as per the European Journal of Hospital Pharmacy, approximately 500 million pounds could potentially be saved if adherence was improved in five key health categories. Though clear data and trends on medication non-adherence for India are difficult to come by, anecdotal evidence points towards a serious situation here.
Between 2007 and 2017, chronic diseases have moved to rank significantly higher in causes of death in India. Data from IHME shows that while Ischemic Heart Disease continues to occupy the top spot, COPD moved from No. 3 to No. 2, Stroke from No. 6 to No. 3, diabetes from No. 13 to No. 9 and chronic kidney disease from No. 14 to No. 10. With the arrival of COVID-19 in India, the problem has become graver. Patients with chronic diseases and co-morbidities have been identified at significantly higher risk than the rest of the population.
The need to minimise risks for patients with chronic diseases has never been greater. Medication adherence has a key role to play.
Kretchy, Asiedu-Danso and Kretchy, scholars of medication management and adherence, highlight that COVID-19 is best combated with a stronger immune system and chronic diseases like HIV, diabetes or kidney diseases leave patients more vulnerable to infections.
Stress and anxiety associated with COVID-19 lockdowns and changes in way of life triggered by it may negatively impact patients. The impact could be severe for patients with cardiovascular diseases whose development and management are linked to stress and anxiety and erode health gains. The presence of co-morbidities raises further concerns. Among patients with diabetes in India, cardiovascular risk factors appear to be highly prevalent.
Challenges brought by COVID-19
The coronavirus pandemic has presented additional challenges to medication adherence, especially for patients with chronic illnesses. The first lockdown in India commencing on March 24 was struck at a short notice.
Sudden bottlenecks in the supply chain led to troubles in availability and delivery arrangements of medication for patients with chronic illnesses. With doctor clinics and hospital OPDs shut and patients confined to their homes, routine follow up, review of treatment and prescription was dislocated.
The rapid spread of Covid-19 in recent weeks raised concerns about bottlenecks in the supply of drugs for the treatment of patients undergoing home or institutional isolation as well as those under hospitalisation. This has attracted the oversight and minute attention of state and municipal governments.
The first lockdown was lifted after 50 days. Yet, the rapid spread of COVID-19 infections in the unlock phase, perceived enhanced infection risk and social distancing concerns have kept the flow of patients to clinics and hospital OPDs at low ebb.
Today's activity is a far cry from the pre-pandemic period. Follow-on lockdowns to contain the spread of COVID-19 continue to impede recovery in the clinic and hospital OPD activity. The silver lining is substantial growth in patient outreach through Telemedicine. Guidelines for telemedicine practice in India have been recently launched. One can expect to see further development shortly.
While the pandemic draws healthcare resources away from routine follow up and treatment, other healthcare issues may be appearing on the horizon. Gaps in care of patients with other ailments, especially chronic diseases, in the short term can lead to a long-term burden on healthcare. This is particularly worrisome, given the significant growth in disease and mortality connected with chronic illnesses in our country. Medication adherence is central to managing this.
Future of medication adherence industry
It is time for medication adherence to receive the focus and attention it deserves. The need is also top-of-mind for doctors striving for better care and quality of life for patients with chronic illnesses. Shifting disease profile towards chronic illnesses also requires recognition of medication adherence. This will help medication adherence to receive the attention, spread awareness and stimulate areas of action.
COVID-19 has created a fertile ground for heightened consciousness and rapid growth in awareness of medication adherence in India. Projections by Allazohealth for the US with the COVID-19 pandemic serve as pointers. Percentage of prescriptions filled more than one week before due date doubled and late prescription refills dropped substantially.
Medication non-adherence emerges from a combination of reasons - patient-related and medication-related, intentional or unintentional. Current solutions, in vogue and emerging largely in developed economies address specific areas. This includes technologies to monitor patient vitals, app-based reminder systems and adherence packaging. But meaningful improvements and satisfactory levels of Medication adherence demand a structured, integrated approach focused on outcomes and greater communication leveraging both qualified human healthcare resources as well as technology.
There is significant value in India today for outcome-driven, technology-enabled Medication Therapy Management Programmes. These are adapted to Indian conditions, incorporating core elements of review, action plans, intervention and referral, personal medication records, documentation and follow-up.
Relex Healthcare Services India Pvt Ltd has launched the first such programme in India in Bengaluru. Delivered at home by qualified pharmacists, it is outcome-focused and incorporates close monitoring and complete medication management. Initial results for medication adherence have been very positive. The validated programme is now being scaled up in Bengaluru and major cities in India.
(The author, Chandrashekar Kini, is Co-Founder and Director, Relex Health)
Last Updated Jul 29, 2020, 4:42 PM IST