View: Challenging stereotypes for men amid institutionalized neglect
On International Men's Day, Amit Deshpande discusses the need to recognize and address issues faced by men and calls for more efforts to challenge these stereotypes.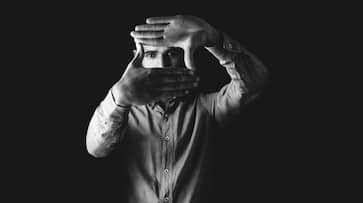 November 19 is celebrated as International Men's Day, providing an opportunity to bring focus to the often-overlooked side of gender discussions. It offers a welcome change from the cacophony of skewed gender discourse, that generally places men at a disadvantage. The outlook of society towards men is such that even when men are discussed, it is done within the confines of the stereotypical definition. Recently, a well-known publication released a special annual edition for Diwali, which is highly circulated and widely popular, with the title as Purusharth (Masculinity). 
A cursory glance through the articles presented showed what is wrong with our society vis-à-vis men. The eonian qualities that have defined men, have always associated them with violence, power, greed and sex. This edition was no different. It had articles literally titled, 'Men and power', 'Men and violence', 'Men and cruelty', 'Men and sex', 'Lonely men', etc; The excessive focus on negative aspects of men's personalities was nauseating.
It's high time, we understand that men possess qualities beyond the historical stereotypes, such as creativity, inspiration, and the ability to contribute significantly to society and civilization. It's crucial to recognize men as individuals with diverse qualities and not limit them to predefined notions. 
Most importantly, we need to understand that men are vulnerable, more so in India. The suicide statistics of India released by the National Crime Records Bureau, have been repeated ad nauseam about how men form two-thirds of all suicides every year. 
As per the National Crime Records Bureau data, it is found that 1,18,979 men and 45,026 women died by suicide in 2021. The reasons for suicides are even more revealing about the situation that men face, about 33% of men died by suicide due to Family Problems and about 18% died by suicide due to Illnesses. 
In 2011, the figure for suicides of men was 87,839 and for women was 47,746. This shows that while female suicides have reduced by 5% over the last decade, male suicides have jumped by 35.45% In the absence of protection for men, in the two aspects of 'family issues' and 'treatment of illnesses', the suicides of men will continue to rise sharply.
The neglect of men's issues is so pathetic that male suicides are not even mentioned while discussing suicides in India. Recently, an X thread showed a well-known Ph.D. scholar talking in detail about suicides in a seminar. The content of the presentation was well-researched, but the issue of male suicides did not even figure in her talk! The ignorance of scholars towards men's issues almost seems institutionalized.
Apart from academics, the judicial system also has continued to keep a biased approach towards men. India is the only country where a man can be put behind bars on charges of rape, for breaking up an affair with a woman. 
A woman claiming a man had sexual intercourse with her on false promise of marriage, is termed as rape, based upon the judgment by the bench of Justice N Santosh Hegde and B. N. Singh in Supreme Court in Case No.: Appeal (crl.)  336 of 1996, Udaykumar vs State of Karnataka. The judgment was delivered in February 2003 and since then has been misused to trap many men with charges of rape. 
There are many cases, where a woman claims continued assault over months and sometimes years, where she had intercourse with her boyfriend because he promised to marry her. An allegation of rape is devastating to a man in our society, it results in loss of reputation, self-image, and social image leading to depression and at times resulting in suicides of the falsely accused men. 
According to a study by a media house, about 40% of rape cases are of such nature, where the girl has filed a rape case when the guy broke up with her. The system also doesn't help with the slow process of trial. This week, 3 men were acquitted by the Allahabad High Court on charges of rape after 32 years of trial, in what was concluded as a clear case of property dispute. The ignominy of innocent men going through three decades in the society as rape accused can never be compensated.
The misuse of the abovementioned judgement has been to such an extent, that Former Justice Santosh Hegde himself admitted on national television, that while delivering the judgement the bench had no inkling that the judgement would be misused in this manner, and he now would oppose such cases of false promise of marriage being outrightly termed as rape. 
There was a sliver of hope, that such unfair practice of turning discontinuation of affairs into rape would be stopped. But it was shocking to see that the present government codified the judgement that needed revision, into a law, when the new Bharatiya Nyaya Sanhita Bill, 2023 was introduced. 
The introduced bill has a Clause 69 in Section 376, under Chapter 5 described for 'Offences against women and children' wherein sexual relationship under the false promise of marriage is defined as rape. It will soon become a coded law that a woman can term her broken affair with a man, as a continued assault of rape. 
This law puts the dignity of the man in jeopardy, because the sexual relations he would be having with the consent of his partner, could be termed as rape and assault on the whim of the woman, merely because the relationship may break down. 
Such laws that tend to punish men for defiling the chastity of a woman seem like they have been picked directly from a handbook of 'medieval laws and practices. It is neither a modern approach to gender issues nor is it a fair proposition on the scales of justice. 
In order to foster a just and gender-equal society, our legal framework should extend protection to men as well. This approach would not only prevent the implementation of unjust laws but also bring in a semblance of justice.
What is heartening though is that, although the elitist media, academia, judiciary and the government might be in total disconnect with reality, the general masses identify the hypocrisy while dealing with such issues and call it out openly, in public discourse as well as on social media. 
Hopefully, the task of challenging the stereotypes of men is taken up by more people successfully.
The author is a men's rights activist and Founder of Vaastav Foundation, an NGO striving to highlight men's issues and concerns.
Last Updated Nov 20, 2023, 8:19 AM IST