Applying foreign creams for beauty and face whitening? Here's what Kerala doctors have found
Facial whitening creams have gained popularity for their promise of achieving a lighter complexion, but it's essential to consider their potential drawbacks. Kerala doctors of MIMS hospital have found a serious illness that can damage kidneys.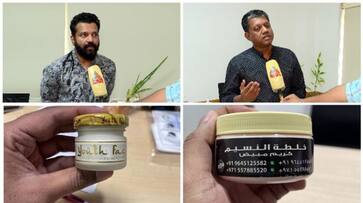 Thiruvananthapuram: While facial whitening creams are marketed as solutions for achieving fairer and more even-toned skin, it's crucial to be aware of their potential drawbacks. According to reports, Kerala is rife with facial cosmetics that might seriously harm kidneys. Without realising the risks, many people purchase and use lotions that include metal ingredients like mercury and lead. Such goods are still available for purchase from upscale stores and online retailers under numerous labels. 
Also read: Kerala: Two youths die from electric trap set for wild boars; land owner buries bodies in Palakkad
During the assessment of kidney patients, Malappuram Aster MIMS doctors Dr. Sajeesh Shivdas and Dr. Ranjith Narayanan also found the spread of a rare disease. A rare kidney disease called membranous nephropathy (MN) was identified in patients, including men and women, who sought treatment between last February and June. 
Fake face creams are imported from other nations. There has been evidence that these contain significant levels of metallic elements. An uncommon condition might show symptoms like fluid in the urine and bodily enlargement. The medical professionals have cautioned the health department.
Doctors saw the same symptoms in kidney patients who visited Kottakkal's Aster MIMS Hospital. Small amounts of fluid in the urine and body swelling were the symptoms. The results of the examination provided disturbing information to the doctors. The amounts of substances including mercury, lead, cadmium, and arsenic in the patients were discovered to be more than 100 times higher than the allowable limit. Everybody used facial creams of the same kind but with different labels. The face will first turn white, but if the usage is stopped, the danger will become apparent.
Such patients are also being admitted to other hospitals, according to the doctors' study. Under the labels of China, Pakistan, and Turkey, the goods are offered for sale in fancy stores and online. The health department has been notified of the issue, and doctors advise that extreme caution is needed.
 
Last Updated Sep 27, 2023, 2:57 PM IST