Kerala: Two youths die from electric trap set for wild boars; land owner buries bodies in Palakkad
Two youths identified as Satheesh and Shijith were found dead and buried in a paddy field on Tuesday in Palakkad. The land owner confessed that they died due to an electric trap set for wild boars and out of fear he buried their bodies.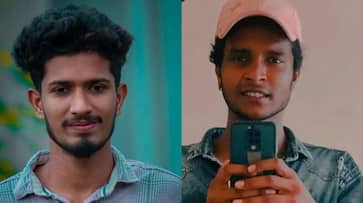 Palakkad: Palakkad: The bodies of two youths who went missing were found in a paddy field at Karingarapully near the St. Sebastian School in Kodumba about 2 km from Palakkad town on Tuesday (Sep 26). According to the latest reports, the owner of the land has confessed to burying them. The youth died from the electric trap set for wild boars and as he was feared he buried them.
The deceased are Satheesh (22) of Kalandithara in Pudussery and Shijith (22) of Thekkemkunnam in Kottekkad. The Kasaba Police later retrieved the body from a location from which locals had spotted drag traces going up to it. The accused is Ambalaparambu Veettil Ananthan (52). 
After the inquest process is completed, the bodies will be sent for postmortem. To determine if there were any other factors contributing to their demise, police started an investigation. The bodies were stacked one on top of the other after they were removed from the pit. They were found stripped after the bodies were removed. 
Following an argument with a gang in Venoli last Sunday night, Kasaba police had filed a case against Satheesh, Shijith, and their friends Abhin and Ajith. All four of them had arrived at the Ambalaparambu home of Satheesh's relative over the course of the investigation. They fled into the field on Tuesday morning out of fear that the police would arrive at the relative's home and arrest them. 
Satheesh and Shijith fled in the opposite direction from Abhin and Ajith. Later, Abhin and Ajith arrived at Venoli, however, they were unable to locate the other two. The two decided to go to Kasaba police and file a missing person report after their calls went unanswered.
During their search, the police team discovered disturbed soil in the paddy field. When the soil there was dug up, the body pieces were found.
Last Updated Sep 27, 2023, 10:10 AM IST