Vani Jairam found dead: Chennai police reports a case under suspicious death-report
Vani Jairam, the great vocalist, died on February 4, Saturday, in Chennai. According to reports, the Chennai police have opened a suspicious death case.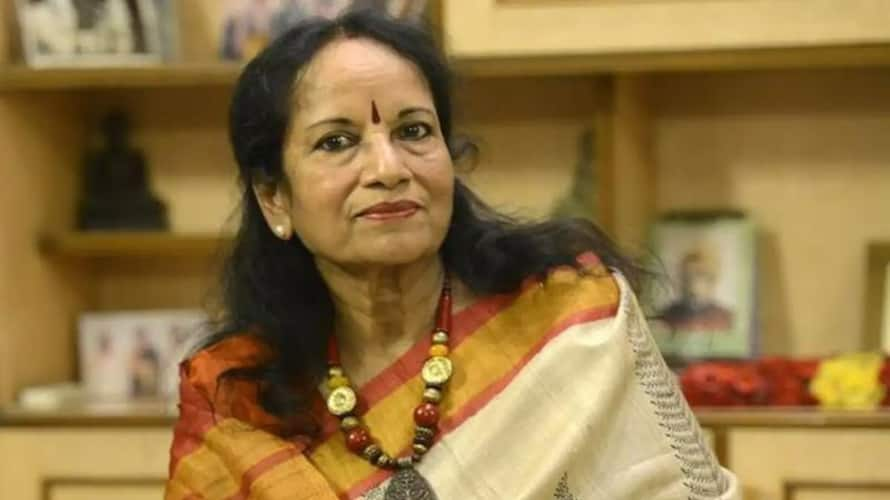 Vani Jairam, the great vocalist, died on Saturday, February 4. On Saturday morning, the Padma Bhushan awardee was discovered dead at her Chennai home. Vani Jairam was reportedly living alone at her home on Haddows Road in Chennai since 2018 following the death of her spouse Jairam. 
According to sources, the singer's housekeeper, who used to handle her daily duties, came to her home at about 10.45 a.m. After continuously banging the doorbell, there was no answer.
Vani Jairam's death cause
According to the most recent information, Vani Jairam's maid Malarkodi, who has worked with her for over a decade, instantly informed the singer's sister, Uma, after she failed to open the door and did not answer the phone calls. They both entered the property using the same key, and the veteran singer was discovered dead on her bedroom floor. They immediately notified Chennai police, and Vani Jairam's lifeless remains were subsequently sent to Kilpauk Government Hospital for additional testing and post-mortem. According to accounts, the singer had bruise marks on her forehead.
Also Read: WATCH: This was legendary singer Vani Jairam's last video
According to the most recent information, a Tamil Nadu forensic department team performed a check at Vani Jairam's home after her lifeless remains were transferred to the Kilpauk Government hospital. Following Vani Jairam's death, Triplicane DCP Shekhar Deshmukh revealed to a media house that the Chennai police had now opened a suspicious death case. However, more information will be provided only when the post-mortem report is completed.
Also Read: Who was Vani Jayaram, the Padma Bhushan awardee who passed away in Chennai?
Who was Vani Jairam?
Kalaivani, the famous singer's given name, was born in Vellore, Madras, in 1945. At eight, she made her singing debut on All India Radio. Vani Jairam worked for the State Bank of India after finishing her education and married Jairam. Her spouse was the one who persuaded her to seek a career in music. Vani Jairam began her career as a playback singer in Marathi cinema before breaking into the Hindi and South Indian film industry. She received the Padma Bhushan this year after winning three National Film Awards for Best Singer.
Last Updated Feb 5, 2023, 11:09 AM IST