Tunisha Sharma case: Lawyer says late actor wasn't 'depressed'; accuses Sheezan for giving 'wrong medicines'
Now, late actress Tunisha Sharma's mother, Vanita Sharma's lawyer, has revealed that Tunisha was never depressed. He also opened up on how Sheezan Khan's family used to give her 'wrong medicines.'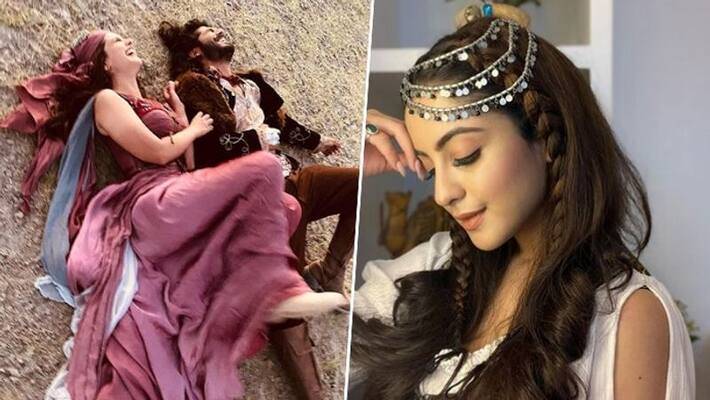 While even allegedly attempting suicide or any similar act of ending life is really a painful thing to think about, be it television celebs or people they do commit it. It shouldn't happen since there are many other ways to deal with problems. But, sadly, it is a bitter reality.
TV star Tunisha, who took her own life by committing suicide, has left everyone in the Indian television industry shocked. On December 24, 2022, she ended her life by hanging herself in the make-up room of her ex-boyfriend Sheezan Khan on the sets of Ali Baba: Dastaan-E-Kabul. Sheezan has got arrested under section 306 of the IPC for abetment of suicide on the complaint of the late actress's mother.
ALSO READ: Tunisha Sharma death: Supreme court lawyer defines abetment to suicide, maid gives her statement
Recently, we saw that the accused television actor Sheezan Khan's bail hearing had happened at the Vasai court. During the bail plea hearing for actor Sheezan Khan yesterday evening in the court, yet another shocking revelation regarding the actor and late actress relationship has come out. The late television actress lawyer revealed that Tunisha was never depressed during the hearing in court. He also has opened up on how Sheezan's family used to give her wrong medicines.
The government lawyer has given several explosive statements about the accused actor Sheezan Khan who faces the trial in court. He revealed that during the detailed interrogation of the entire case and the actor, their team found that the former Ali Baba: Dastaan-E-Kabul fame TV actor, Sheezan Khan, had deleted many chats from his phone. The main motto for this move of the star has not come out yet. But, it is unclear if, these deleted chats can be found or not. The lawyer said, "Sheezan has deleted several chats from his mobile. Some of those chats have still not got retrieved. His phone also contains many crucial pieces of evidence."
The lawyer also said that Sheezan and Tunisha had separate make up rooms on the sets of the hit SAB TV fantasy soap opera Ali Baba: Dastaan-E-Kabul. So, on the day of her death, why Sheezan met Tunisha is still not revealed and remains unclear. The late actress lawyer has also claimed that Sheezan did not give any clear statement on the day of her death. 
The lawyer shared, "The entire incident was only about those 45 minutes when Sheezan Khan met Tunisha. But, Sheezan is not answering. What exactly happened between him and Tunisha in those 45 minutes? The day, Tunisha died by suicide, she did not eat anything. But Sheezan did. He chose not to give a formal statement to the police that day."
The lawyer said that Sheezan is changing his statements and, if given a bail, can tamper with the evidence gathered by the court. He added, "Sheezan has been continuously changing his statements. Also, he has not yet given any statement in front of one magistrate. The investigation is going on, and several things are to come up. In this case, the accused cannot get a bail until the investigation officers do not want it to happen. Because if he gets out, he can incriminate the evidence."
ALSO READ: Minutes before Tunisha's death, the 'Ali Baba' cast was discussing lunch order
The late actress lawyer, Tarun Sharma, also gave the most explosive statement against the actor Sheezan family. He said, "Sheezan family gave the wrong medicines prescribed by some Jaipur-based doctor to Tunisha. The family was also taking Tunisha away from her family, which is really evident from the photos of Sheezan's family. She was not in depression but only liked to stay clean. But, the accused actor, Sheezan Khan's lawyer, tried to misguide everyone by calling this depression."
Last Updated Jan 12, 2023, 10:19 AM IST