Sunny Deol shares special message on niece Prerna Gill's book announcement
Legendary bollywood star Sunny Deol gives a special message on his niece Prerna Gill's book announcement.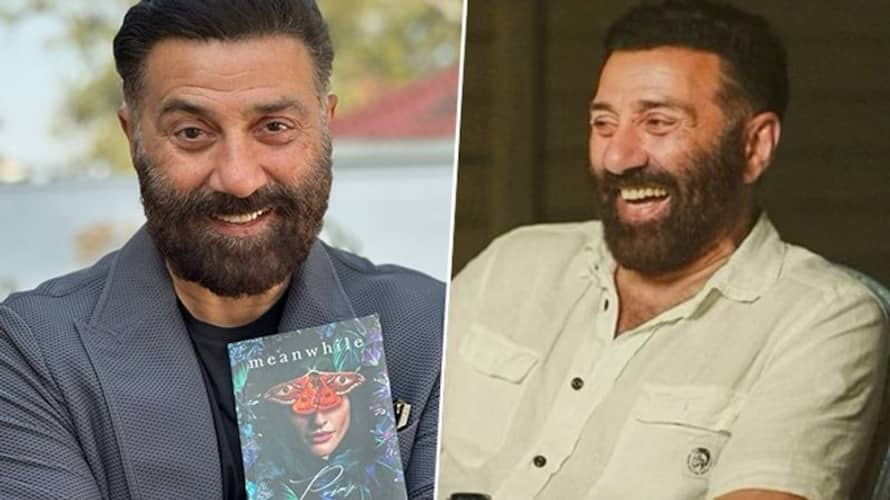 Actor Sunny Deol, often spends his leisure time in Manali. This is evident from his Instagram timeline. The star is a mountain lover who loves the calm and solace away from the hustle and bustle of the city. A nature lover and an avid reader, the actor took to his social media to congratulate his niece on her book "Meanwhile" with a special message.
The actor wrote, "My Darling Niece a Poet. Congratulations, Prerna Gill, on your new book, titled Meanwhile Poems. All the very best. Just Keep weaving your magic." Prerna Gill is an Indian author, poet and editor. Her poems have appeared in Indian Literature, the Sahitya Akademi bimonthly journal, The Indian Quarterly, and in iconic lyricist Gulzar anthology A Poem a Day. 'Meanwhile' is a collection of thoughtful poems that explores the light and shadow of the everyday. Prerna Gill and her poetries are really personal and honest. She has successfully harmonized her urban upbringing with her ancestral roots, which needs vulnerability and courage. The online edition of the book is available at Amazon India, Harper Collins, and Barnes and Noble.
ALSO READ: Gadar 2: Sunny Deol looks fiery in a powerful avatar within first poster look of the awaited actioner film
Besides, makers dropped the first poster of Gadar 2, which created a storm on the internet in the last week on January 26, 2023. In the poster netizens witnessed Sunny Deol in a never seen before action-packed avatar. The poster has piqued the curiosity of audiences and cinema lovers.
In the poster Sunny Deol donned a black kurta and pajama with a green turban on his head. His eyes are full of fire and anger. He has a large hammer in his hand. There is an army of villains behind him in the poster who want to kill him. In the caption of the poster image, 'Hindustan Zindabad' is clearly evident. Just like the first part was the biggest blockbuster, fans want this one to create a new history too. Fans are already thrilled for the film by witnessing the first poster look of Gadar 2.
On the work front, Sunny Deol on the auspicious occasion of Republic Day 2023, unveiled poster of his upcoming movie Gadar 2. He will reprise his role as the legendary Tara Singh. The film will be an action-packed adventure filled with intense battles. Gadar 2 will release on August 11, 2023.
ALSO READ: Is Kantara star Rishab Shetty marking his debut in Malayalam industry? Here's what we know
Last Updated Feb 2, 2023, 5:48 PM IST