Somy Ali applauds Bollywood evolution; claims films are based on reality; READ
Somy Ali discusses Bollywood's evolution, realism in films, her NGO work, and admiration for actors while reminiscing about her time in the industry.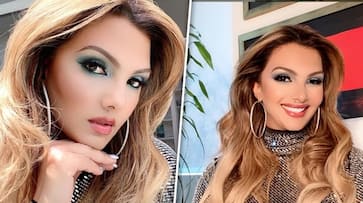 Actress and activist Somy Ali, who has worked in bollywood during 90s, now runs a US-based NGO called 'No More Tears' to help victims of domestic violence and rape, believes that Bollywood has changed a lot since she started her career. She thinks that films today are more realistic thanks to advancements in technology, evolving mindsets, and social media. The scripts are more true to life, and the content is more meaningful. She mentions films like "Kabhi Alvida Na Kehna" and "Drishyam" as examples of this shift towards realism.
"A film like Kabhi Alvida Na Kehna wouldn't have worked in the 90's, but that happens to be one of my favourite films as it is so true to life. Or even a film like Drishyam is something that girls deal with universally on a daily basis and it's not a made up story. My NGO has rescued girls trafficked for the sole purpose of being blackmailed by their being recorded in inappropriate ways and then threatened to publish those videos. They are so terrified that they will do anything to make sure those videos don't get published."
Further she expressed that she feels happy to see positive changes in the film industry, including better cinematography, direction, scripts, and actors. She praises actors like Kajol, Shah Rukh, Tabu, Aamir, and Rani.
When she started her career, she used to work extremely long hours on multiple movies simultaneously, and each film took a long time to complete. Today, the industry has adopted a more efficient Western-style approach, which she considers a positive change.
Somy Ali also mentions that she never experienced nepotism in Bollywood and fondly remembers her time working in India. "I enjoyed my time there and, more than that, I cherished being able to travel all over India. It is literally my favourite place in the whole world. I am hoping to take some time out and visit Mumbai after 20 years this year for certain. I miss many aspects of it from the streets to the food and the best place for me in the world, Rajasthan," she says.
Regarding her best co-star, she finds it hard to choose because each co-star brought something unique. She enjoyed working with Saif Ali Khan for his humor, Mithun Chakraborty because she grew up watching him, Suniel Shetty for his hard work and gentlemanly behavior, and Sanjay Dutt, with whom she had her first on-camera shot. She also praises Govinda for his humility and Om Puri and Jeetendra for their acting prowess. Even though she only did a photoshoot with Aamir Khan, she was impressed by his humility. Furthermore she regrets not meeting Shahrukh Khan ever, "My only regret is and always will be that I never got to meet let alone work with Shah Rukh(Khan). I saw and spent more time with his gorgeous and wonderful wife, but again never had an opportunity to meet my real life hero. I say this not because he is an exceptionally great actor, but because of his intellect, his wisdom, humility, and the life lessons he shares with our youth today. All of it comes from his heart and all of it is real. There is not an iota of farce or falsification when it comes to Shah Rukh. He is the real deal and he will always be one of my favourite people/actors."
ALSO READ: Ananya Panday's unseen childhood video of 'smellful perfume' ad leaves Arjun Kapoor giggling - WATCH
Last Updated Oct 12, 2023, 6:55 PM IST