Naseeruddin Shah bashes Sunny Deol's 'Gadar 2' for regressive storyline; takes sly dig - READ
Prolific bollywood actor Naseeruddin Shah has finally expressed his take and thoughts on the recent smash hit Gadar 2 by slamming the Sunny Deol film for its regressive storyline and has bashed the action-drama patriotic film for its 'jingoism' references.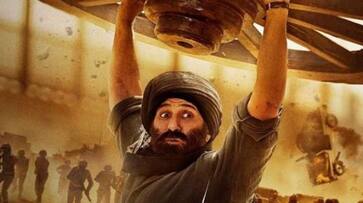 Naseeruddin Shah has taken a sly dig at Sunny Deol starrer Gadar 2 for being jingoistic and regressive. Gadar 2, directed by Anil Sharma, has shattered several records at the box office ever since its release on August 11. The film has exceeded Rs 515 crores nett in India at the domestic box office. In an interview with Free Press Journal, Naseeruddin Shah has spoken out about how the popularity of movies now seems to be driven by jingoism, which he believes is very harmful.
ALSO READ: Kareena Kapoor opens up on Taimur's name controversy; was baffled at the media trial
He said, "It is not enough to love your country. But beat drums about it. You have to create imaginary enemies. People do not realise is that what they are doing is very harmful. In fact, films like Kerala Story and Gadar 2. I have not seen them. I know what they are about."
He also shares, "It is disturbing that films like Kashmir Files are so massively popular. But, films by Sudhir Mishra, Anubhav Sinha, and Hansal Mehta, who try to portray the truth of their times, do not get seen. But it is important that these filmmakers do not lose heart and continue telling stories. They will be responsible for posterity. A hundred years later, people will see Bheed. They will also see Gadar 2 and see which one portrays the truth of our times because film is the only medium which can do that. It is hard to resort to abstraction and capture life as it is. So regressive is a pretty mild word for what is going on."
ALSO READ: 'RDX'Box Office Collection: Shane Nigam starrer movie dethrone Mammootty's Bheeshma Parvam
Last Updated Sep 12, 2023, 10:40 AM IST