Lijo Jose Pellisery cherishes 'dream come true' experience working with superstars Mohanlal, Mammootty
Noted filmmaker Lijo Jose Pellissery reveals some exciting details in his recent interview with a leading regional publication. He talks about teaming up with the Malayalam film industry's biggest superstars, Mammootty and Mohanlal, for two consecutive upcoming films.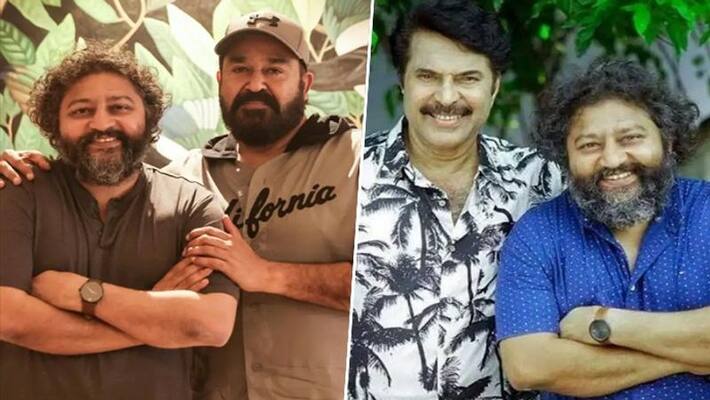 Lijo Jose Pellissery, the Malayalam filmmaker, is considered one of the big names in the South film industry. The supremely skillful director has won millions of hearts with his outstanding and illustrious filmography, which consists of some iconic films. 
Lijo Jose Pellissery is a filmmaker who believes in not replicating the genres and wants to try something new and unique with every film. Interestingly, the director is now teaming up with Malayalam cinema's biggest superstars, Mammootty and Mohanlal, for back-to-back projects like Nanpakal Nerathu Mayakkam and Malaikottai Valiban. In a recent chat with the famous Malayalam media channel, the talented filmmaker finally opened up on working with Mammootty and Mohanlal in back-to-back films. Lijo Jose Pellissery stated that working with the biggest Malayalam superstars, Mohanlal and Mammootty, is a dream come true opportunity for him. He revealed that he always planned to work with legendary actors and was waiting for the right time and the apt script. The director intends to present the 'Big M's of Malayalam cinema in the way he loves to watch them on the silver screen.
ALSO READ: Thunivu, Varisu Box Office collection: Ajith, Vijay garner combined India gross of over Rs 50 crores
Opening up on his favorite performance by Mammootty, the filmmaker said that his choice of a favorite film of Mammootty is Bhoothakkannadi. It is a 1997-released film. The film got directed by the late veteran director A.K. Lohithadas. Lijo Jose Pellissery feels it is the finest performance delivered by the megastar in his acting career. He claimed it to be one of the most nuanced and great performances ever in world cinema history. The director also revealed that he wants to bring something similar from Mammootty in their much-awaited project, Nanpakal Nerathu Mayakkam (NNM).
He also opened up on informing the megastar Mammootty about the same when he narrated the script of NNM to him. However, the director added that he never tried to give too many instructions to Mammootty while shooting for the film. As the megastar comes with decades of understanding in the film industry. Instead, Lijo Jose Pellissery let his leading man give his own unique type of touch and interpretations to the central character James in NNM, which has come out beautifully. But, the filmmaker shared that both Mammootty's character James and the main story idea of Nanpakal Nerathu Mayakkam are totally distinct from the theme of the iconic 1997 film, Bhoothakkannadi.
Even though the director concealed from disclosing too many details about his first collaboration with Mohanlal. But, it is good news since the noted filmmaker, Lijo Jose Pellissery, has officially confirmed that the film is his first full-fledged attempt in the commercial cinema space. According to the director Lijo Jose Pellissery, Malaikottai Valiban is a film that will reveal the Malayalam industry superstar Mohanlal within the way he wishes his global fans to witness him on celluloid screens.
ALSO READ: Rashmika Mandanna reveals her "First Reaction" On Seeing Varisu Co-Star Thalapathy Vijay
The filmmaker is teaming up with writer PS Rafeeque for the film to adjust to a totally new and fresh cinematic language. Lijo Jose Pellissery, added that he, unfortunately, can not reveal anything more details about awaited Malayalam actioner-entertainer film at this point. Explaining the same, he shared that there is a unique factor and a reason behind giving a Tamil language title to the Mohanlal starrer and confirmed about revealing it on a later stage.
Last Updated Jan 12, 2023, 12:13 PM IST