Danny Masterson aka Steven Hyde of 'The '70s Show', charged with rape; convicted to 30-years prison
Actor Danny Masterson of 'That '70s Show' was sentenced to 30 years to life for raping two women. The victims accused the Church of Scientology of protecting him. Masterson, a Scientologist, plans to appeal. The case had already damaged his career, leading to his firing from 'The Ranch' in 2017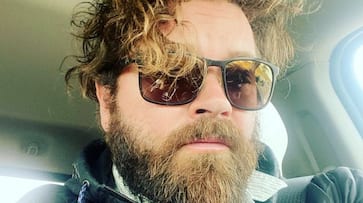 Actor Danny Masterson, known for his role in 'That '70s Show,' has been sentenced to 30 years to life in prison for raping two women. The sentencing comes after his conviction in May, following a second trial. A jury was unable to reach a verdict on a charge that he raped a third woman.
Judge Charlaine Olmedo of the Los Angeles Superior Court imposed the maximum sentence allowed by law. Masterson, a prominent Scientologist, has been in jail since his conviction and will be eligible for parole in 25-1/2 years.
This case garnered significant attention because Masterson met the victims through the Church of Scientology, and they alleged that the organization attempted to shield him and intimidate them into silence. The Church of Scientology denied these allegations and argued that Masterson's religion should not have been a factor in the case, asserting that it was a violation of the First Amendment.
Prosecutors based their case on the connection between Masterson and Scientology, leading the organization to accuse them of using "fabrications about the Church to introduce prejudice and inflame bigotry" after the sentencing.
ALSO READ: Jawan: Sangay Tsheltrim remembers Shah Rukh Khan's kind reaction when he first met superstar; know details
The victims recounted that Masterson drugged and raped them in separate incidents between 2001 and 2003 at his Hollywood Hills residence. During the sentencing, with his wife, actor Bijou Phillips, and his brother, Christopher Masterson, present, Masterson displayed little reaction as the women delivered their victim impact statements. He had the opportunity to speak but chose not to.
ALSO READ: Who was G Marimuthu? Tamil director and Jailer star dies of heart attack
One victim expressed forgiveness towards Masterson and described the Church of Scientology as an "enabler and protector" for him, detailing how she was "terrorized and harassed" by the church when she attempted to speak out about her rape. The other victim, whose mother is a Scientologist, claimed she was disowned by her family after criticizing the group during the trial. She accused the organization of attempting to silence and intimidate her throughout the rape case.
Former Scientologist and outspoken critic of the organization, Leah Remini, stood in support of one of the victims during her statement in court.
Both victims urged the judge to sentence Masterson to life in prison, asserting that he had severely impacted their lives.
Deputy District Attorney Reinhold Mueller stated that the victims were strong and committed to seeking justice, and they achieved it with the sentencing.
Masterson's career was negatively affected by the allegations. In 2017, when he was first accused of sexually assaulting multiple women, he was fired from the Netflix series "The Ranch." Defense attorney Shawn Holley indicated that Masterson plans to appeal based on what she sees as substantial errors in the case.
ALSO READ: Ajay Devgn announces supernatural-thriller film with National Award winner R Madhavan, Jyothika
Last Updated Sep 8, 2023, 12:58 PM IST