Who was G Marimuthu? Tamil director and Jailer star dies of heart attack
G Marimuthu, director and actor, died of a major heart attack at 58. He was reportedly dubbed for a TV show when he fell at the studio this morning (September 8).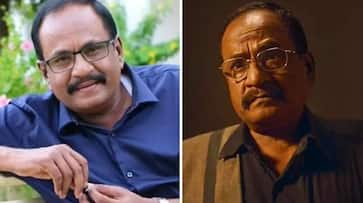 Popular Tamil actor and director G Marimuthu died at 58 today, September 8. He fell while dubbing for his television show 'Ethir Neechal' at 8.30 a.m. He was transported to a neighbouring hospital, where he was pronounced dead. Marimuthu was a YouTube celebrity who appeared in Rajinikanth's films 'Jailer' and 'Red Sandal Wood'. His untimely passing took everyone aback. G Marimuthu was known for his outspoken beliefs, which frequently sparked controversy on social media. In 'Jailer,' he recently played one of the villain's sidekicks.
On September 8, he and his colleague Kamlesh were dubbed for his TV show 'Ethir Neechal'. He fell at the Chennai studio while dubbing. The doctors declared him dead after reaching a private hospital in Chennai's Vadapalani district. The actor's mortal remains will be taken to his residence in Chennai for public homage. His sudden death has sent shockwaves through the Tamil film industry. He is survived by his wife and two children.
His remains will be sent to his birthplace of Madurai later today. His 'Ethirneechal' co-stars raced to the hospital after hearing the tragic news. Sun Pictures, which produced Jailer, mourned the demise of the actor-director on X, formerly known as Twitter. Sharing a photo of Marimuthu, the official handle of Sun Pictures wrote: "Condolences! Your work has been impeccable and irreplaceable. Rest in peace #Marimuthu."
About G Marimuthu
Marimuthu had stated that he ran away from his house in Theni. He made his directorial debut with 'Kannum Kannum' in 2008. In addition to directing films, he has performed several character roles in Tamil films. He collaborated closely with lyricist Vairamuthu in the early stages of his career. In Tamil films, he also served as an assistant director.
Among his outstanding performances are "Vaali," "Jeeva," "Pariyerum Perumal," and "Jailer." He has been a member of the Tamil television series 'Ethir Neechal' since 2022. Marimuthu was a YouTube celebrity whose thoughts were trending on social media platforms.
 
Last Updated Sep 8, 2023, 12:22 PM IST