'Have fun traveling with James': Shama Sikander on refreshing Thailand vacay with hubby
In a recent interview, stunning TV actress Shama Sikander opened up on starting off the year 2023 with a bang with hubby James Milliron. The real-life power couple vacationed in Thailand.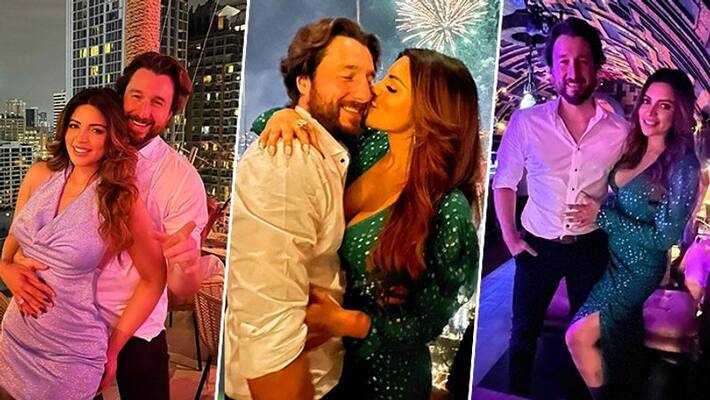 When you travel, you don't think about work or other problems that usually bother you. It gives you a clear head. Taking your mind off things and giving you a new perception of things has become the norm while vacationing in any part of the world. 
Vacation has become a new way of bringing in a new year. Many Bollywood celebrities have taken time off during this beautiful holiday season and ticked off places from their travel bucket-lists. The hottest couple in tinsel town, Shama Sikander, and husband James Milliron embarked on a vacation in Thailand to welcome the new year 2023 while sipping drinks and chilling by the beaches.
ALSO READ: BTS Jimin, Taeyang starrer collab VIBE is out, fans hail, 'That's a bop'
In an interview, the actress opened up about the trip and the destinations she loves to travel. Shama said, "I am a nature lover. It gives me peace of mind to take a relaxing walk along a beach or a park. The break really helped me clear my mind and made me feel fresher. Thailand is called the land of smiles and really lives up to that expression. The people are friendly and welcoming. The breathtaking beauty, majestic temples, streets filled with stories, and untainted history are overwhelming and adds a lot more to the unique charm of this place."
Shedding light on why she thinks taking on the new year with a trip around the world with her beloved husband was a great idea indeed, Shama adds, "I have the most fun when I am traveling with James. With him, I can be myself. And we will paint the town red with all the fun that we have. A vacation anywhere in any country is much better when I am with him. He is much more adventurous than I am. So, he takes me on exploring the places we are at and trying local cuisines, etc. We had a beautiful New Years Eve party. Bringing in the new year with James beside me was the most special thing."
ALSO READ: Exclusive: Satyameva Jayate star Aisha Sharma reveals her fitness, beauty secret; tells how to handle trolls
Last Updated Jan 13, 2023, 2:57 PM IST