Exclusive: MSK Prasad speaks on MS Dhoni, Virat Kohli, KL Rahul and more
In this exclusive interview with Asianet Newsable, MSK Prasad reflected on his tenure as BCCI selection committee head. Prasad also spoke on MS Dhoni's India comeback, Virat Kohli's captaincy, KL Rahul's choice as wicketkeeper in ODIs, T20Is and more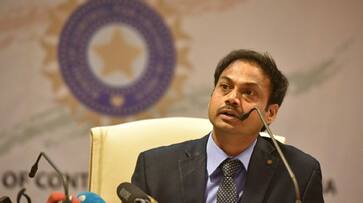 Bengaluru: Former chairman of BCCI selection committee MSK Prasad on Friday (May 8) praised KL Rahul for doing well as a wicketkeeper-batsman in the shorter formats of the game for India and wants him to get a few more opportunities in the dual role.
The 45-year-old Prasad's tenure as selection panel chief ended in March this year after being at the helm for more than four years. In an exclusive interview with Asianet Newsable, the former India wicketkeeper-batsman spoke about his stint as the selection chief. Prasad was replaced as chairman by former India all-rounder Sunil Joshi.
Also read: Two-part exclusive interview with Irfan Pathan
Prasad, who played six Tests and 17 ODIs for India between 1998 and 2000, also answered the big question on MS Dhoni's comeback, Virat Kohli's captaincy, Rahul's elevation as wicketkeeper-batsman in ODIs and T20Is and more.
Also read: MS Dhoni says I feel pressure, my heart rate is elevated
Excerpts.
Asianet Newsable: What do you think is your biggest achievement as the chairman of the BCCI selection committee?
MSK Prasad: Taking Indian cricket to no.1 spot in the ICC rankings across all formats during our tenure, winning the Test series in Australia after 71 years, developing a good bench strength in all the departments of the game and also establishing a good structure of constant supply of players through India A has been the biggest achievement of me and my colleagues in the last four years.
Also read: David Warner picks India-Australia IPL XI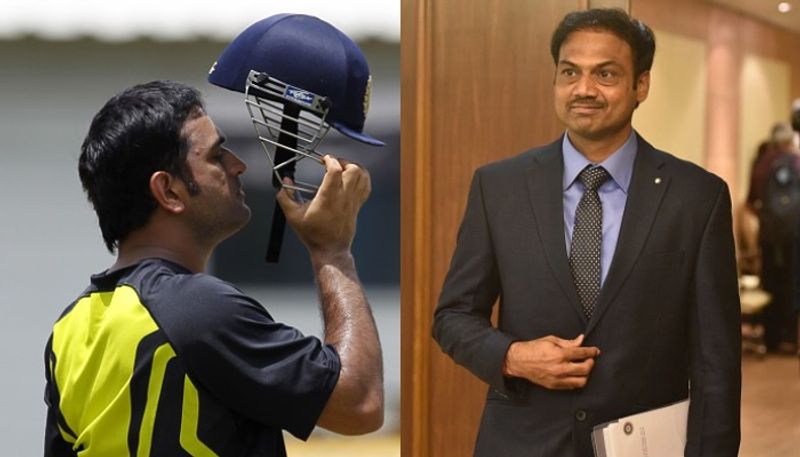 AN: What do you think lies ahead for MS Dhoni. Can he make a comeback to the Indian team?
Prasad: MSD took a break after the World Cup (2019) and served in the Indian Army. Later, he extended the break. Subsequently he wanted to play the IPL. Unfortunately due to the (coronavirus) pandemic that is going on we are not sure where we are in terms of hosting IPL 2020. Ideally we all want it to happen as soon as the pandemic settles down for good.
Also read: Former player questions Virat Kohli, team management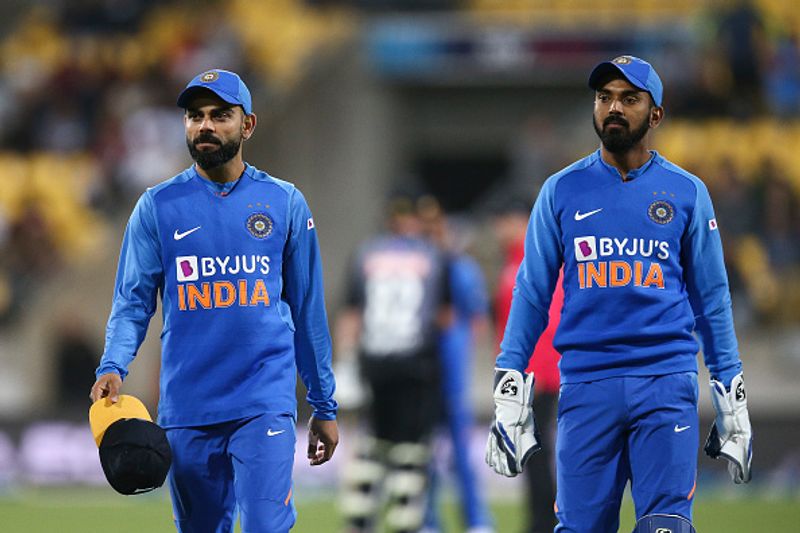 Also read: MSK Prasad 'surprised' by Suresh Raina's comments
AN: Do you think KL Rahul can become a good wicketkeeper for India in limited overs formats?
Prasad: I am very much impressed with the way KL Rahul has transformed into a decent wicketkeeper. He had been keeping wickets for Karnataka in the last couple of seasons. Last year he kept brilliantly for Karnataka in the shorter formats. Probably this has really helped his transformation into the new role as wicketkeeper-batsman for the Indian team smoothly. Hats off to him the way he handled both wicketkeeping and batting departments in New Zealand. I wish to see him getting a few more opportunities in that role. The emergence of KL Rahul as a decent wicketkeeper has added a healthy competition to that slot now in the shorter formats.
AN: Should age be the criteria for Indian team selection or only form? 
Prasad: Generally for a newcomer we look at his performances along with age because as selectors we think that the kid should go on to serve the country for a long time. With regards to seniors we look at the form that he is in.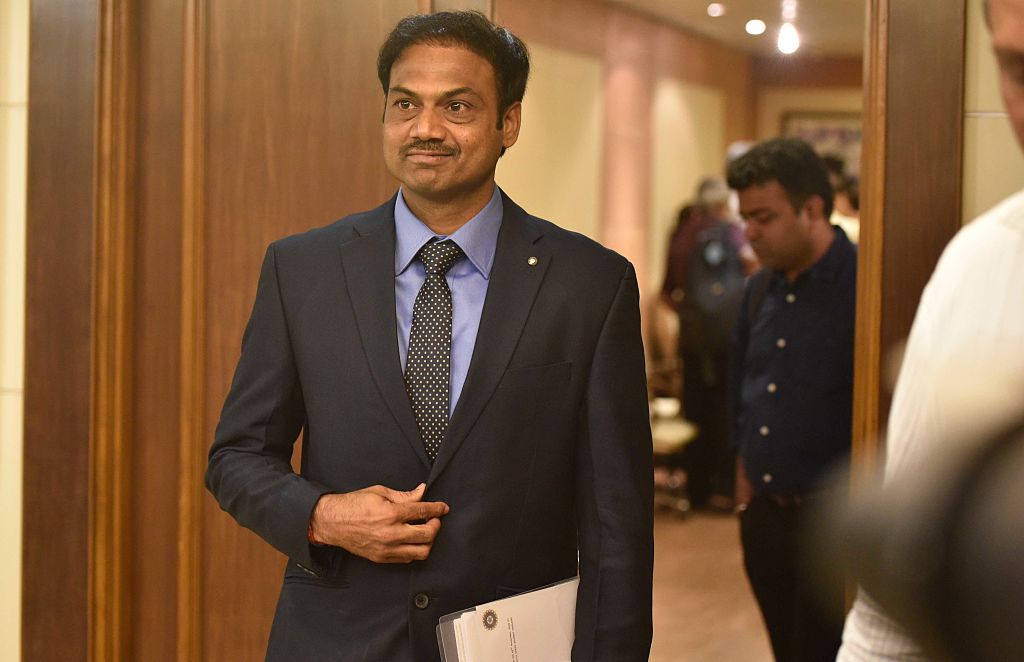 AN: How did you deal with criticism?
Prasad: Criticism is a part and parcel of the post that you are holding. Especially in our country where cricket is our common religion, everyone has the right to express their opinions. But when criticism is constructive we have taken it in right earnest but when it is destructive we have ignored it.
AN: What was more tougher, playing or selection role? 
Prasad: Playing for yourselves is all about you. How you fix your goals, how you plan and how you work hard to achieve your goals is all about you. Whereas when you are a selector you will have to plan things in the best interest of the country. Every move you make impacts the emotions of billions of fans. Hence you must be utmost careful while discharging your duties. You should always pick the best players with the best interest of the country, and then only you will get best results.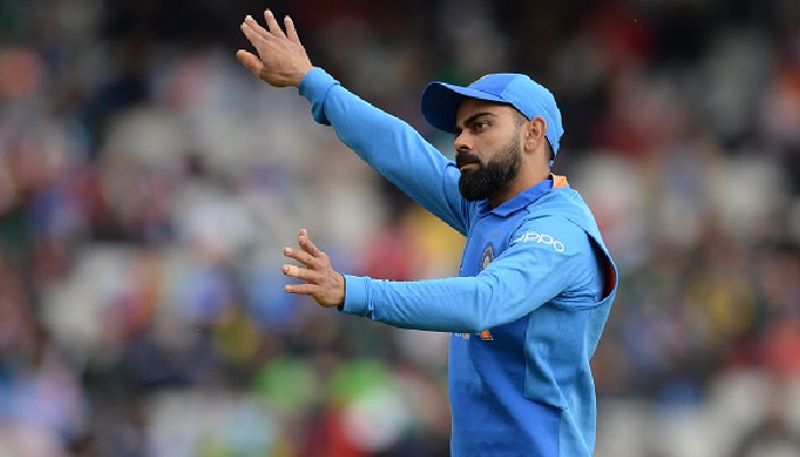 AN: How do you rate Virat Kohli's captaincy? 
Prasad: I personally feel that he has been phenomenal with his captaincy. He gives 200% effort on the field both as a player and as a captain and he expects the same from his teammates.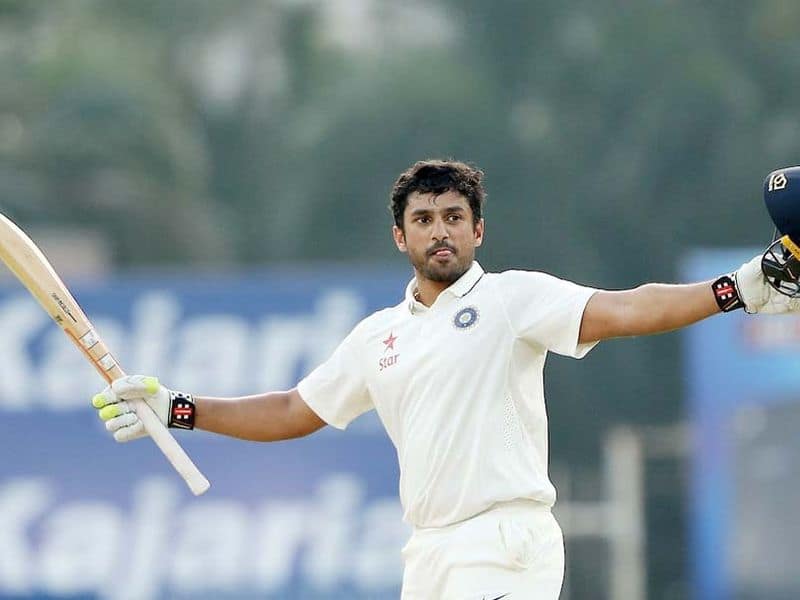 Also read: Yuvraj Singh's father Yograj targets Virat Kohli
AN: Any regrets as the chief of selection panel and about your selections?
Prasad: I know that World Cup 2019 semi-final loss was a big one especially the way we played that tournament right through until the semi-final. But I also feel that we could have won the Test series in South Africa and England which were well within our reach.
I always feel bad as we could not give Karun Nair more opportunities. After that triple hundred (against England) he didn't do well in the remaining Tests that he played. Later he lost form in domestic cricket too. As a kid he is very very committed and dedicated and wonderful human being. I am sure he will sort out his shortcomings and come back stronger.
Also read: Virat Kohli joins fight against fake news
AN: What next for you? 
Prasad: A cricketer once is always a cricketer and as long as we live we will be associated with the game in some form or the other.
Last Updated May 8, 2020, 9:31 PM IST