#MatKarForward: Virat Kohli joins fight against fake news, misinformation; says don't forward 'virus'
Virat Kohli has urged Indians not to forward fake messages, rumours. In a video he asked everyone to #MatKarForward
Bengaluru: India cricket team captain Virat Kohli on Monday (May 4) joined the fight against the "virus" of fake news, hate messages, misinformation and urged fellow Indians to not share such information.
Also read: Virat Kohli's tribute to martyred security personnel
On his Twitter account, Kohli posted a video where he is seen talking about fake news along with Bollywood actors.
"We are talking about those forwards and videos that spread hatred and rumours. This is also a virus in our society….by doing this (not forwarding such messages), not only you will be safe but also others and the country…Matkar forward," Kohli said along with other celebrities in the 91-second video clip.
Also read: Gautam Gambhir picks his All-time India Test XI
"If a video or message is misleading, unlawful or harmful, #MatKarForward. Issued in public interest by TikTok," the video reads in the end.
TikTok added, "Fake news. Misinformation. Inflammatory contest. They're spreading through our country like wildfire and hold the potential to destroy lives and tear us apart. Do your bit - double-check, report, block. And when in doubt about the credibility of a message #MatKarForward."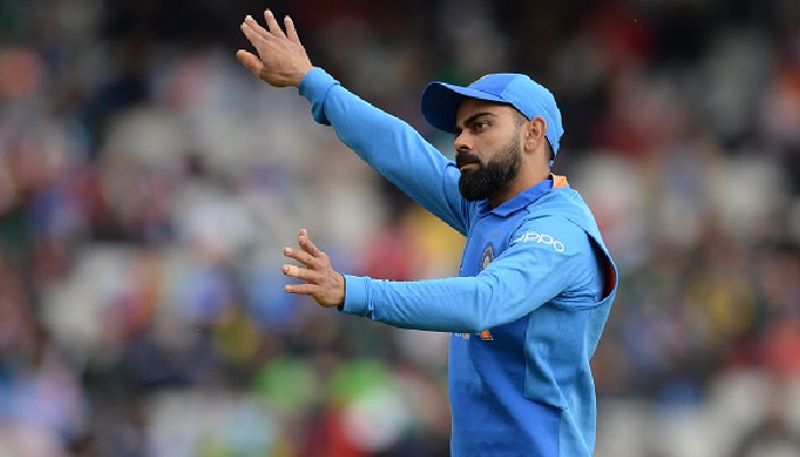 Currently, India is under a lockdown until May 17 to contain the spread of the coronavirus (COVID-19). Kohli has been active on social media, posting messages to people, urging them to follow the government's directives and stay at home.
Last Updated May 4, 2020, 1:47 PM IST